Posted in Hawaii
July 13, 2020
12 Things You've Grown To Hate If You Live In Hawaii
With countless breathtaking beaches, near-perfect weather year-round, towering mountain peaks, plenty of rainbows, and panoramic views everywhere you look, it's hard to argue that Hawaii is anything other than a tropical island oasis, but that doesn't mean everything about living in Hawaii is ideal. In fact, there are a few things many people who are from the islands — or who have made the Aloha State their home — have grown to dislike about Hawaii, or perhaps even hate. Here are 12 of those things.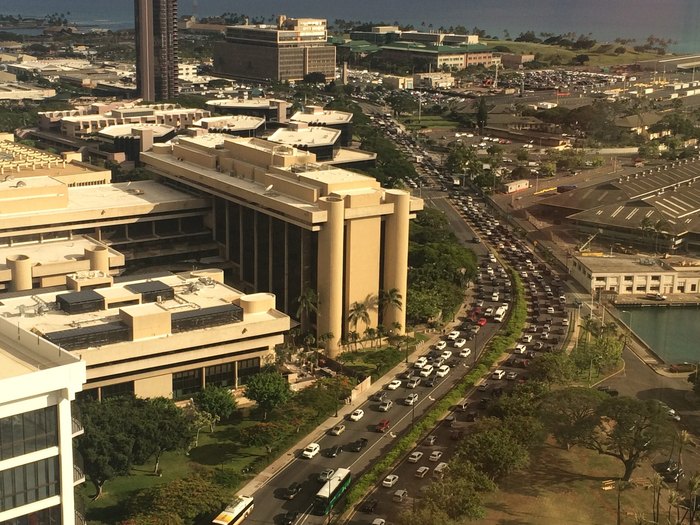 For every bad thing about living in the Aloha State, there are at least one hundred (if not a thousand) reasons to love it here and despite everything, my heart will always be in Hawaii. What do you dislike about living in Hawaii? Would you ever consider moving to the mainland?
OnlyInYourState may earn compensation through affiliate links in this article.
Hawaii Life
July 27, 2020
What is it like to live in Hawaii? 
Like anywhere, there are certainly pros and cons to living in Hawaii. If you're new to island living, you might find yourself experiencing a bit of culture shock — after all, as the most isolated population center on the planet, the Hawaiian Islands are unlike anywhere else in the world. From the islands' culture and history to our traditions, favorite foods, and strange habits, everything about living in Hawaii is a little bit, well, different.
What are the best things about living in Hawaii? 
Despite this list about all of the frustrating aspects of life in Hawaii, there's nowhere else we'd rather call home than the beautiful Aloha State. Across the Hawaiian Islands, life is a little slower, and we choose to embody the Aloha Spirit in everything we do. From the stunning, panoramic views and that intoxicating tropical ocean breeze to the mouthwatering local food and an emphasis on ohana, there are so, so many things to love about living in Hawaii — but everyone has their own opinions. I think we can all agree that the rest of America could learn a thing or two about life from the islands, though.
Is "island fever" real? 
Island fever, or the phenomena of feeling disconnected from the outside world or claustrophobic from the close proximity of each shoreline, is very real to those who experience it. Seeing as Hawaii is smack-dab in the middle of the earth's largest ocean and is also the world's most isolated population center, I'm sure you can understand why island fever is so common.
OnlyInYourState may earn compensation through affiliate links in this article.