Here Are 11 Awesome Things You Can Do In Hawaii… Without Opening Your Wallet
The Hawaiian Islands are notoriously expensive, and whether you live in Hawaii or are attempting to plan your next vacation, it can be difficult to stay on budget. Luckily, the Hawaiian Islands are home to more free or cheap activities as expensive helicopter rides and boat tours. Just take a look around – Hawaii is home to more natural beauty than any other American state, most of which is free to explore. Here are 11 awesome free things to do in Hawaii without ever opening your wallet.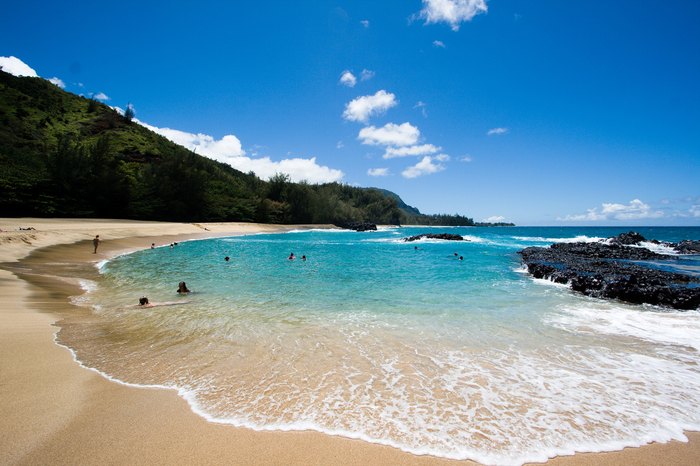 What are your favorite free things to do in Hawaii? Would you add anything else to this list? Sound off in the comments below, then click here to discover 10 things you can do in Hawaii for $10 or less!
OnlyInYourState may earn compensation through affiliate links in this article.
Free Activities In Hawaii
October 19, 2020
What are the most popular free things to do in Hawaii?
That'd be either going to the beach or taking a hike! Whether you want to lounge in the sand all day or enjoy a fun, free workout that will get your heart pumping and lead you to stunning views, there's nothing better than enjoying some time soaking in Hawaii's natural beauty, without opening your wallet, of course.
What are the most popular beaches to visit in Hawaii?
While we love all of Hawaii's beaches, the most popular stretches of sand in Hawaii often front the state's best resort communities, including Waikiki on Oahu, Poipu on Kauai, and Ka'anapali on Maui. While these beaches are popular for their proximity to some of the most sought-after tourist destinations, they are also mighty gorgeous in their own way with fine, white sand, crystalline, turquoise waters, and palm trees swaying in the ocean breeze.
What are the most beautiful hikes in Hawaii?
The Aloha State is home to several stunning hiking trails, but one of my all-time favorites and what I consider the most beautiful trail in Hawaii is the Pipiwai Trail. Located in southeast Maui, off Hana Highway and near the Pools of Oheo, is the unforgettable Pipiwai Trail, a four-mile round trip trek that will take you on quite the enchanting journey through a lush Hawaiian tropical rainforest to a towering banyan tree, through a vast bamboo forest, and to several impressive, cascading wate