There's A Farm Trail In Hawaii And It's Everything You've Ever Dreamed Of
Meandering through the beautiful countryside of Maui, on the slopes of Mount Haleakala, is a farm trail so incredible that it made Conde Nast Traveler's "10 Food Trails Worth The Flight (and the Calories)." And while it may be simply because we are obsessed with Upcountry Maui, we totally agree that this trail is worth the effort it takes to get there. From famous farmers markets and farm-to-table restaurants to organic goat farms and pineapple plantations, this magnificent trail will take you to eight of Maui's greatest farms, all with a drive time of just over an hour. For detailed driving directions, check out the Google Map we created.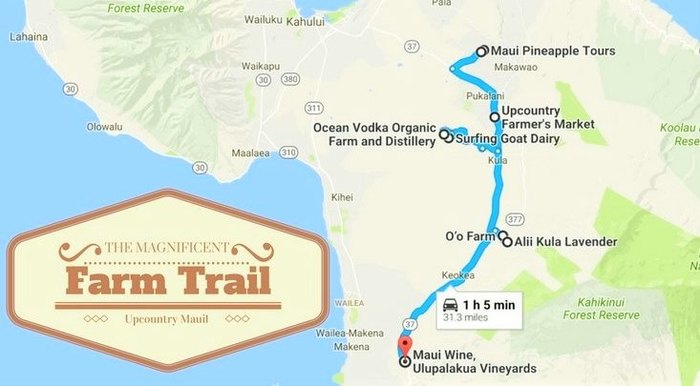 Are you ready to view some of the most gorgeous places in Hawaii, all while snacking on some of the freshest produce + food you'll ever find?