Sleep Underneath The Forest Canopy At This Epic Treehouse In Hawaii
From luxurious resorts and high-rise hotels to beachside cottages, Hawaii has a plethora of lodging options for those who have flown from the mainland, those visiting neighboring islands, or simply those who want a tropical staycation. But if you are searching for a unique experience, and perhaps a little romance, adventure or enchantment, this gorgeous treehouse rental listed on Airbnb fits the bill.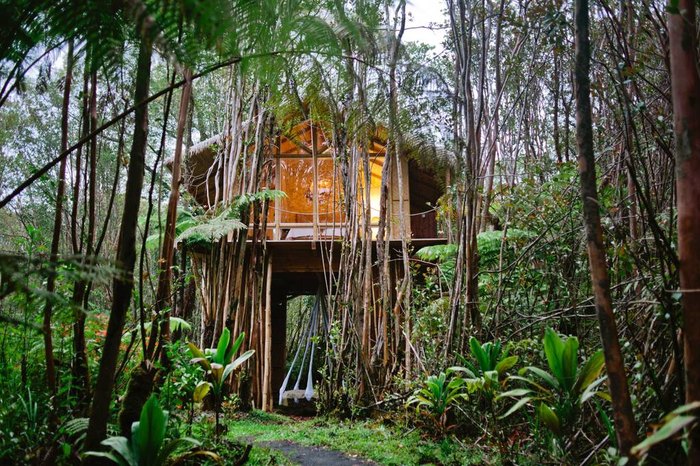 Check out this dreamy Hawaii Island treehouse listed on Airbnb. Can you imagine a more picturesque setting for a romantic island getaway? Maybe one of these gorgeous treehouses?