Discover A Brewery, Taproom, And Speakeasy All In One At Aloha Beer Company In Hawaii
The Hawaiian Islands are known for several beverages: Kona coffee, mai tais, Blue Hawaiians, and pineapple juice come instantly to mind, but the Aloha State also produces some of the best brews in the country. From Kona Brewing Company to Waikiki Brewing Company, these breweries produce some mighty delicious brews, but we absolutely love the underrated gem that is the Aloha Beer Company.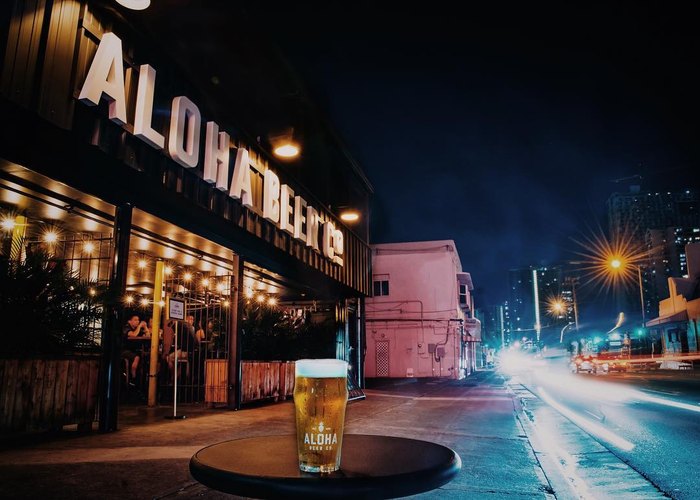 The Aloha Beer Company is open Monday through Saturday from 4 p.m. to 11 p.m. They are closed Sunday. Reservations are accepted for groups of any size at any time in the Taproom and Carport, while groups are limited to up to 8 in the Hi Brau Room and reservations are only accepted until 6 p.m. — after this, seating is on a first-come, first-served breakfast. Call (808) 544-1605 or email aloha@alohabeer.com to confirm. For more information, visit their website or follow them on Facebook.
Address: 700 Queen St, Honolulu, HI 96813, USA