This Urban Legend In Georgia Will Have You Shaking In Your Boots
We sure do love our urban lore in Georgia, and this one is a doozy. While our wonderful state is prone to many different urban legends and scary stories, this one just might be the most frightening of all. The Legend of Crybaby Bridge in Georgia is one that will shake you to your core and also leave you shaking in your boots. If you need a moment to power up your bravery before continuing we certainly understand. Shall we begin?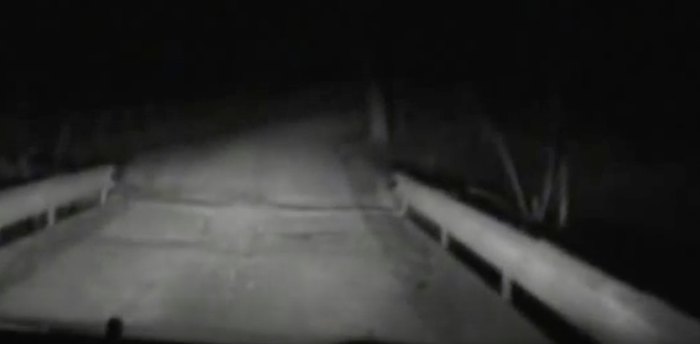 You can find Crybaby Bridge near Columbus, Georgia on Whitesville Road.
Whether there is any truth to this story we may never know, but you just know there are some strange and spooky things happening somewhere on those dark Georgia moonlit nights.
Have you ever been to Crybaby Bridge in Georgia before? Share with us your experience with a comment! Otherwise, if you're looking for other haunted hotspots in Georgia, then check out the horrifying history behind Georgia's oldest hospital.
OnlyInYourState may earn compensation through affiliate links in this article. As an Amazon Associate, we earn from qualifying purchases.
More to Explore
Crybaby Bridge and other urban legends
Is there more than one Crybaby Bridge?
A number of states have urban legends involving a crying baby, a bridge, and a grieving mother. In fact, there is no shortage of bridges with haunted stories around them. The general story revolves around the baby being tossed over the bridge either by the mother herself or someone else. Oftentimes the mother also dies and one or both haunt the bridge forevermore. Here are some of the most famous crybaby bridges:
Sleepy Hollow Road, Kentucky
Rogue's Hollow, Doylestown, Ohio
The Screaming Bridge of Maud Huges Road, Butler County, Ohio
Egypt Road, Salem, Ohio
Wisner Road, Geauga County, Ohio
Governor's Bridge Road, Maryland
Lottsford Vista Road, Maryland
Crybaby Bridge, De Kalb, Texas
Crybaby Bridge, Columbus, GA
What are some urban legends in Georgia?
There are many urban legends like Cry Baby Bridge, the haunted bridge in Georgia. In fact, here are 13 more haunted stories, locations, and urban legends in Georgia that will make the hair on the back of your neck prickle in the night:
Fort Mountain Haunting
The Curse of the Haunted Pillar
Garden City Ghost Car
MARTA Train
The Song of the Cell
Peachtree Hotel Fire
Nickajack Creek Bridge
Kennesaw House
Partridge Inn
Undying Love Story
The Jekyll Club House
Bonaventure Cemetery
Each of these locations or urban legends has some basis of truth. If you believe in ghosts, or just love a good spooky story you might want to pack your bags and venture to these three haunted state parks in Arkansas.
Related Articles
Featured Addresses

Crybaby Bridge, Whitesville Road, Columbus, GA, USA