The Underrated Georgia Spring That Just Might Be Your New Favorite Summer Destination
If you're looking for a little bit of summer fun in Georgia, one that'll keep you active but also refreshed throughout the warmer days, then we have the perfect place. What is considered a water sports park, is actually so much cooler than just that. With fresh spring water keeping the lake as cool and clean as possible, plus a bevy of water sports to enjoy with the whole family, take a break this summer and spend some time at Kraken Springs. Your summer in Georgia just leveled up.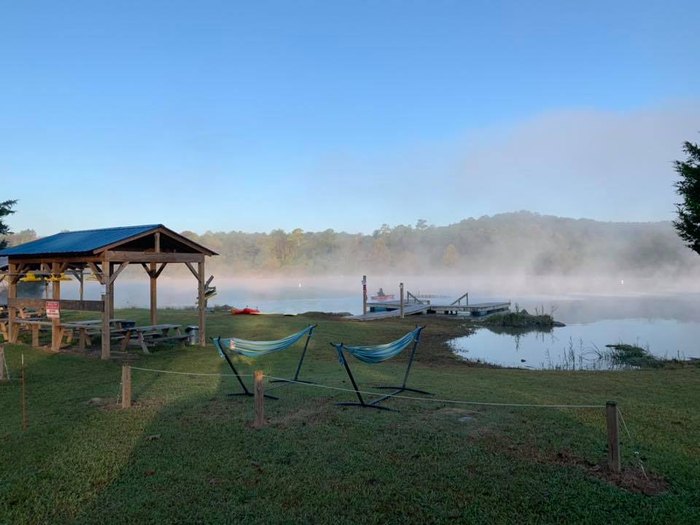 Address: 801 Old Tennessee Highway, White, GA 30184
Hours of Operation: Open Fridays from 11 a.m. to 4 p.m., Saturdays from 9 a.m. to 4 p.m., and Sunday from 9 a.m. to 4 p.m. until the end of October. However, divers can request a weekday to dive if they allow 7 days notice and pay the deposit.
To learn more about Kraken Springs as well as reserve your next diving or paddle board session, visit the website or Facebook Page.