The Southern Gem Restaurant In Georgia That Has Creative Classic Cuisine
Sure, some people might think that Southern restaurants in Georgia are a dime a dozen. But what's great about Georgia restaurants is that they are vastly different from one another, despite having the same cuisine served. An old school Southern-style BBQ joint, for instance, will be wildly different from a more upscale contemporary restaurant. So while you may think that this particular restaurant is just another Southern spot in the mix, you'd be missing out on some of the most inventive Southern options in the state.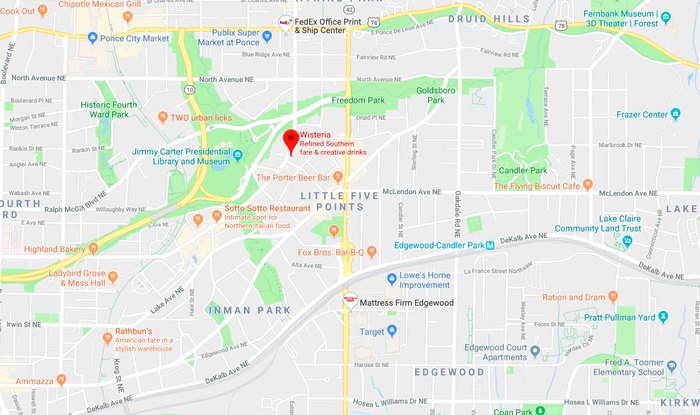 Address: 471 N Highland Avenue NE, Atlanta, GA 30307-1428
Hours of Operation: Monday through Thursday from 5:30 p.m. to 10 p.m., Friday and Saturday from 5:30 p.m. to 11 p.m., and Sunday from 5:30 p.m. to 9 p.m.
To learn more about Wisteria Restaurant and check out the menu, visit the website or Facebook Page.