9 Small Towns In Georgia That Offer Nothing But Peace And Quiet
Why do so many people love small towns? Obviously, there's a lot more to enjoy in our bigger cities. They've got great culture, more restaurants, more attractions, and plenty of new people to meet. But there's so much to love about small towns in Georgia, too. They offer so much peace and quiet. There are quite a few small towns in the Peach State that offer serene scenes, calm communities, and beautiful surroundings. We all feel stressed by the hustle and bustle of everyday life at times. If you've ever thought about moving away to a smaller town in order to get away from your worries, some of the places on this list just might convince you.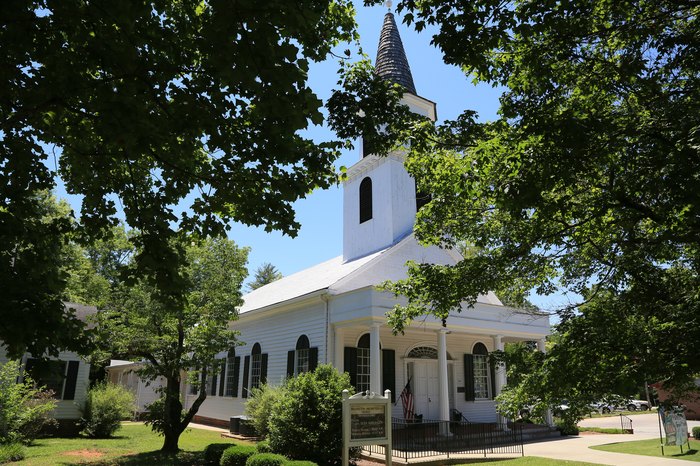 It feels like there's a virtually unlimited number of great small towns in Georgia… we could've made this list go on forever! Do you have any suggestions that you think should've been included? Share your thoughts in the comments!
If this list really made your day, then you have to check out our small town road trip in Georgia. It's a great way to explore some of the lesser-known spots in the Peach State!
OnlyInYourState may earn compensation through affiliate links in this article.
Small Towns In Georgia
September 21, 2022
What are some of the best small towns in Georgia?
It doesn't get much better than Madison, Georgia. This little town is absolutely stunning and is such a great getaway that it's even been recognized nationally. It's the quintessential small Southern town, with plenty of opportunities for historic exploration, shopping, and cute local restaurants.
What are some of the best small-town restaurants in Georgia?
We love Huck's Cafe in Commerce! This tiny spot is quite old-fashioned, with no restaurant or fancy menus, but what it does serve is great food at affordable prices in a comfortable atmosphere.
What are some great day trips in Georgia?
We highly recommend getting away to Helen, Georgia for a day or weekend. The town looks straight out of a fairy tale, with beautiful natural surroundings and a German-themed downtown area that is adorably unique.