The One Town In Georgia With More Historic Places Than Any Other
There's no shortage of historic places in Georgia. As one of the original 13 colonies, we have plenty of sites that have existed for hundreds of years. Civil War battles were fought here, we have plenty of colonial homes still standing, and we have a number of museums located in historic buildings. When it comes to cities with lots of historical sites all concentrated in one place, it doesn't get a whole lot better than Marietta. There are countless old places here, but we've gathered up a few of our favorites to share with you: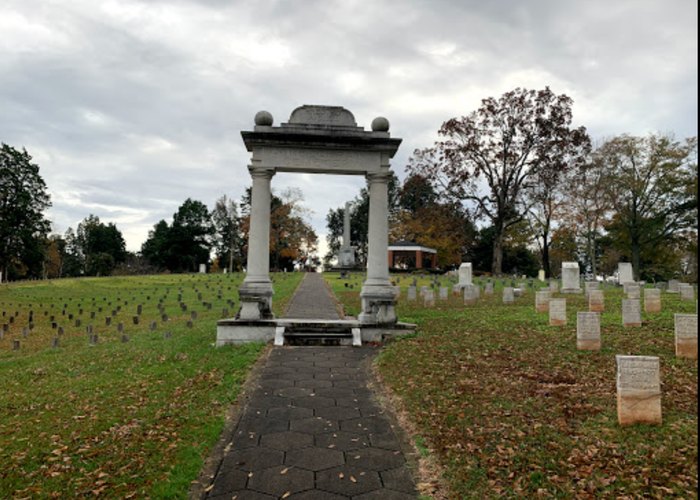 Did we miss your favorite historic site in Marietta? Or do you know of any other places with lots of historical sites in Georgia that we should feature? Share your thoughts in the comments!
Address: Marietta, GA, USA
Address: Kennesaw Mountain, Georgia 30060, USA
Address: Marietta Square, 99 S Park Square NE, Marietta, GA 30060, USA
Address: Earl and Rachel Smith Strand Theatre, 117 N Park Square, Marietta, GA 30060, USA
Address: Gone With the Wind Museum at Brumby Hall, 472 Powder Springs St SW, Marietta, GA 30064, USA
Address: William Root House Museum & Garden, 80 North Marietta Pkwy NW, Marietta, GA 30060, USA
Address: Sope Creek Paper Mill Ruins, Paper Mill Rd SE, Marietta, GA 30067, USA
Address: Marietta Fire Museum, Fire Station, 112 Haynes St #51, Marietta, GA 30060, USA
Address: Marietta Confederate Cemetery, 395 Powder Springs St, Marietta, GA 30064, USA