Thousands Of Singing Spring Peepers Are A Welcome Sound Of A New Season Here In Georgia
Has anyone been outside to hear the sound of the spring peepers in Georgia yet? If you haven't, don't worry there is still plenty of time. The sound of spring peepers is something that you are likely familiar with if you live in the south and can recognize the chorus that these frogs sing. Believe it or not, despite the fact they're called spring peepers, sometimes in Georgia, you can hear them as early as February! Here are a few things to know about the sound of spring peepers in The Peach State.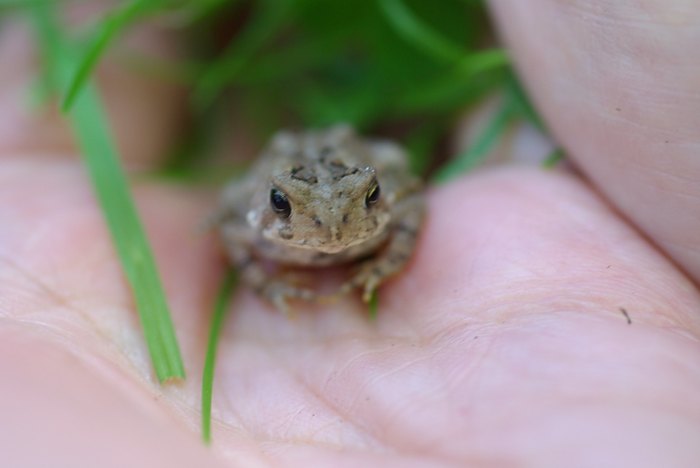 Have you ever wondered, do spring peepers come out in Georgia? Well, now you know! These small but vocal frogs always tell us when spring is coming to Georgia. Do you have a favorite place in Georgia to hear the spring peepers? Make sure to let us know in the comments section!
For another sign of spring in Georgia keep an eye out for the arrival of hummingbirds during the spring migration through Georgia.
OnlyInYourState may earn compensation through affiliate links in this article.
More to Explore
Welcoming spring in Georgia with peepers and wildflowers
Do spring peepers live in Georgia?
Spring peepers definitely do live in Georgia. But, when do spring peepers come out in Georgia? One of Georgia's beloved amphibians, these tiny frogs can be active as early as February in the state due to its mild warm weather. Those who stay tuned to the nighttime choruses between March and May, when they are most active, can thank these amazing creatures for their lively music. Named for their high-pitched "peeping" calls, spring peepers can be found in plenty of places across Georgia. One prime location is the Phinizy Swamp Nature Park in Augusta.
How else can you know spring is coming to Georgia? 
As spring starts to arrive in Georgia, there are many small but hopeful signs to show us she is on her way. Look out for the budding of previously dormant trees and the blooming of flowers like daffodils. Along with the distinct spring peepers sound, you can also expect the heralding of spring to come with birdsong from blackbirds, bluebirds, chickadees, and more. There is also of course the return of pollinating insects like butterflies and bees to enjoy! And of course, the GA state frog, the American green tree frog can be seen basking in the sun.
Where can you see the best wildflowers in Georgia? 
Here are some of the best places to see wildflowers in Georgia:
Shirley Miller Wildflower Trail, Chickamauga, GA
Cloudland Canyon State Park,

Rising Fawn, GA

Amicalola Falls State Park,

Dawsonville, GA

Chattahoochee-Oconee National Forest
There are many gorgeous wildflowers that are native to Georgia and can be discovered in all types of terrain. Almost any spring hike will lead you to at least a few patches of flowers, especially if the trails go through heavily wooded and wet areas. Mountain laurel, dwarf crested iris, and Georgia aster are only a few of the many species waiting to be found in the spring. Some spots that are known for having many wildflowers include Cloudland Canyon state park, Amicalola Falls state park, and Chattahoochee-Oconee national forest.
Related Articles
Featured Addresses