Here Are The 11 Most Dangerous Things About A Georgia Winter
Georgia winters can be really tricky seasons to navigate. We may not typically have the drastically low temperatures or record snowfall you'll see in the north, but winter in Georgia can still be dangerous. You'll often see work remaining open, even with a dusting of snow that clogs up those Peach State roads like never before. School might get delayed, but that still means you'll have to truck your kids on there in just a few hours. Also, there are other dangers that arise that can be more fatal than any other season. Chilly temperatures are here, so be aware! Here are 11 winter dangers in Georgia… you'll want to keep an eye out for these, and definitely don't do them.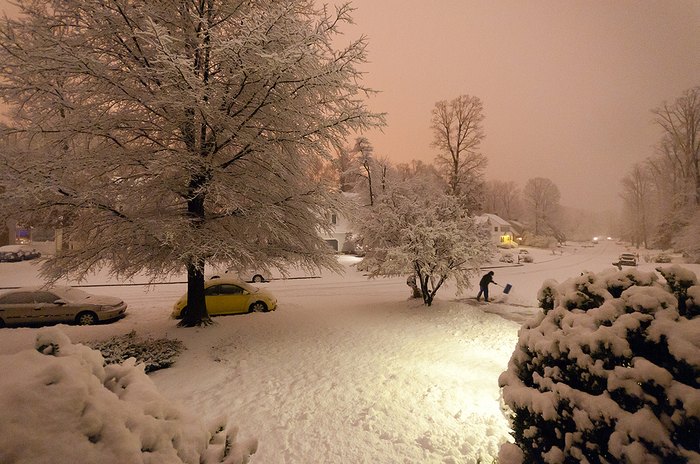 Can you think of any other dangers in Georgia in winter that you'd like to contribute? Feel free to share your warnings in the comments. If you're looking for more Georgia inspiration, read all about why western Georgia is so underrated.
Stay safe out there, y'all!
OnlyInYourState may earn compensation through affiliate links in this article.
Winter In Georgia
December 21, 2021
What is winter in Georgia like?
What winter in Georgia is like depends entirely on what part of the state you're in. Much of the southern part of the Peach State can wear shorts at Christmastime! Other places, like Blue Ridge and the northern mountains, can get quite a bit of snowfall at times.
What are some good places to visit in winter in Georgia?
There are so many places that make for great winter day trips in Georgia:
Where to visit in winter in Georgia depends entirely on what kind of weather you are looking for. If you don't care for snow, Savannah is generally cool in the wintertime (the climate is very mild in the winter, unlike their famously hot summers!). The northern mountains are absolutely stunning when covered in snow. We recommend Helen any time of year!
What are some good winter outdoor activities in Georgia?
There's so much to do outside in winter in Georgia! Check out Snow Mountain at Stone Mountain, it's an absolute blast, as the name suggests. The snow tubing there is so much fun and it's undoubtedly one of the best winter parks in Georgia.
OnlyInYourState may earn compensation through affiliate links in this article.