Millions Of Monarch Butterflies Are Headed Straight For Georgia This Spring
One of the greatest natural wonders around occurs every year, and in case you've never experienced it, this is your chance. For the month of April and into May, you'll be able to catch millions of Monarch butterflies as they emerge and migrate up through the country. Watching monarch butterflies in Georgia has become a welcomed way for residents to usher in the spring season every year. Ready to learn a little bit more about these butterflies as well as where to watch them in Georgia?! Let's dive right in…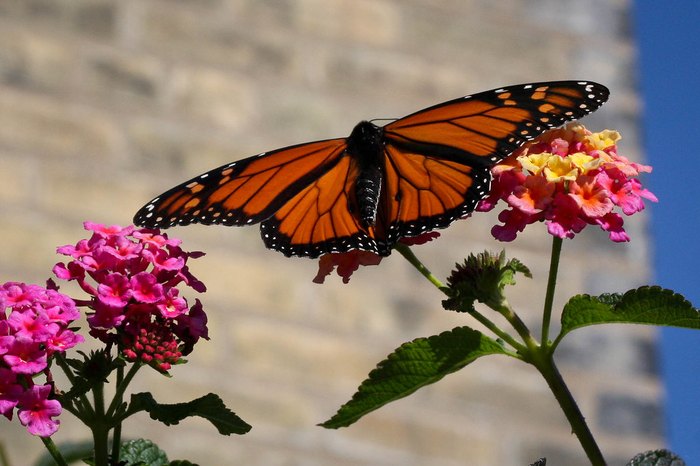 Have you ever watched the Monarch migration in Georgia before? Share with us your experience in the comments section! Or if you have an interest in checking out another fascinating natural attraction in Georgia, check out the famed Amicalola Falls.
OnlyInYourState may earn compensation through affiliate links in this article.
Monarch Butterflies In Georgia
April 11, 2020
What other animals migrate to Georgia in the spring?
Watching the butterfly migration in Georgia each spring is certainly an exciting event. But it isn't just butterflies that migrate through Georgia every year. In fact, there are quite a few birds that also pass through the Peach State every spring. While bird watching is a hobby that can be enjoyed all year long, it certainly is most exciting during the spring months. This is when all the birds show off their plumage and sing their little hearts out. A few of the most common birds you can find migrating through Georgia in the springtime include the blue-gray gnatcatchers, northern parulas, white-eyed vireos, and yellow-throated warblers, to name a few. Also make sure to keep an eye out for the annual hummingbird migration in Georgia, too!
What are the best signs of spring in Georgia?
A few of the best signs of spring in Georgia all involve nature. Whether you realize it or not, there are always a few subtle signs of springtime that we often don't even realize is occurring. For instance, in Georgia, you can look for leaves budding on trees, birds singing sweetly, and of course, butterflies migrating. Also, make sure to keep an ear out if you live near wetlands or marshes for the thousands of singing spring peepers in Georgia.
How can I best enjoy nature in Georgia?
Enjoying nature in Georgia is something that residents really look forward to every spring. When the warmth or the season hits, more and more people get outside and explore. There are so many different aspects of nature in Georgia that are worth checking out, from waterfalls to hiking trails and beyond. If you're looking for a good place to start, then check out these 15 stunning natural attractions in Georgia.