This Might Just Be The Most Laid-Back Small Town In Georgia And You'll Want To Visit
Let's face it: here in Georgia, we're almost spoiled when it comes to charming small towns. While we love our bigger cities, it's these charming off-the-beaten-path destinations that invite us to slow down and enjoy our surroundings.
Don't you just love those small towns that have that relaxed, charmed vibe all year round? It sure beats the hustle and bustle of city life every now and again. If you're looking for a small town in Georgia where you can go to enjoy the laid-back atmosphere and slower pace of life, then this is the place to be. Continue reading to learn all about some of our favorite things to do in Buford, Georgia. Spoiler alert: after reading this article, you may just start researching "Buford Georgia homes for sale" — and we couldn't blame you!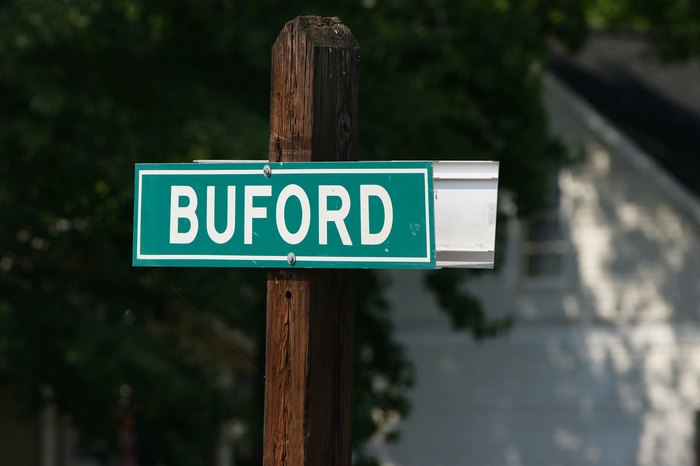 Have you ever been to Buford, Georgia? Share with us some of your favorite parts about this small town in the comments! For a closer look into what makes this Georgia small town so special, check out the virtual walking tour below. You may just be inspired to plan your trip!
Ready to plan more unique adventures throughout our great state? Maybe you'll want to start your trip with this mountaintop trail in Georgia where you can see wildflowers bloom.
OnlyInYourState may earn compensation through affiliate links in this article.
things to do in Buford Georgia
May 18, 2023
What are the best small towns to visit in Georgia?
If you love the idea of visiting a quaint, charming, and absolutely picturesque small town, you'll be thrilled to hear that Georgia has loads of them. Below is a list of our recommendations for the best small towns to visit in Georgia:
Washington: this small town in North Georgia with a population of just over 4,000 was the capital of the state during the Revolutionary War
Clayton: home to one of the very largest flea markets in Georgia, the Georgia Mountain Market
Greensboro: tucked away on the shores of Lake Oconee and home to some of the most delicious pie in Georgia at Yesterday Cafe
Pine Mountain: located in Western Georgia, this town is famous for its Callaway Gardens
Darien: a totally underrated summer day trip destination
Jekyll Island: a positively breathtaking natural area home to some of the oldest trees in Georgia, including Plantation Oak, thought to be at least 300 years old
Senoia: sometimes referred to as the most beautiful small town in all of Georgia
Madison: explore a breathtaking historic district
Helen: a Bavarian-style town that hosts one of the world's largest Oktoberfests
Elijay: stunning fall foliage and a great Apple Festival
Blue Ridge: a gorgeous mountain town characterized by picturesque views
Dahlonega: one of the best Christmas towns in Georgia
Curious to learn more about these places? Check out our official guide to the 12 best small towns in Georgia.