Release Your Frustrations At This Fun New Smash Room In Georgia
I've lived in Georgia all my life, and I'm always on the hunt for fun new things to experience in the state. I've had several family tragedies this year that have had me traveling back and forth from North Georgia, where I now live, to my hometown of Savannah on a regular basis. It's been an incredibly stressful time and I'm getting pretty sick of that 4-hour drive, but I have to say, getting to spend so much time in the Hostess City has been something of a bright spot. There's so much to see and do in this amazing city! I've heard about smash rooms in other places and the idea was quite appealing, especially with all my recent stressors. A room where you're given free rein to break whatever you want? Sign me up! I recently had the opportunity to visit Smithereens, a rage room in Savannah, and it was (excuse the terrible pun) a smashing good time. Check it out: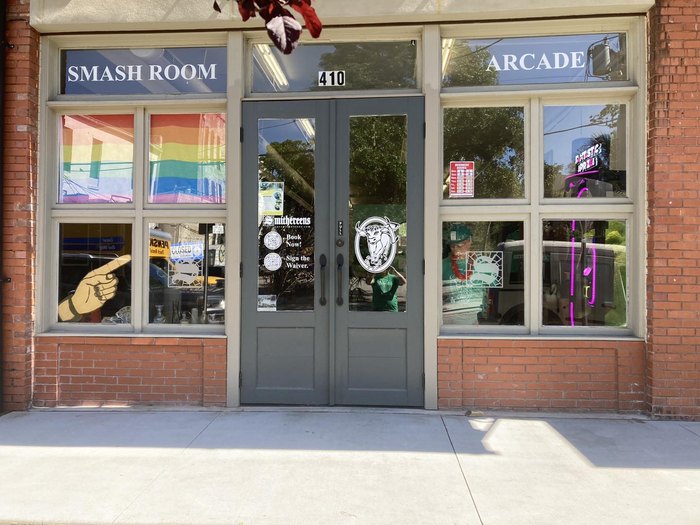 I was honestly shocked how much I enjoyed the experience. I am typically pretty mild-mannered and more prone to letting out my emotions via crying rather than rage, so I wasn't expecting to get a lot out of breaking things. Not only did I have a great time, but I also felt surprisingly lighter upon walking out of the building!
You can get more information about this smash room in Savannah, Georgia from the Smithereens website or Smithereens Facebook page. It's highly advised to book online, especially if you'll be visiting on a Friday or Saturday, as those are the busiest days of the week.
There's no shortage of places to stay in Savannah, and the downtown area in particular has so many great Vrbo vacation rentals! Make sure to check them out when planning your next trip.
OnlyInYourState may earn compensation through affiliate links in this article. As an Amazon Associate, we earn from qualifying purchases.
Related Articles
Explore Georgia
Featured Addresses

Smithereens, 410 W Jones St Unit B, Savannah, GA 31401, USA