Tackle An 8-Story-High Snow Tubing Hill At Snow Island At Margaritaville In Georgia This Year
We're not particularly known for our ski resorts in Georgia. While the northern portion of the state does get snowy weather, we still don't have quite as many blizzards as more northerly states get. Just a few inches of powdery white stuff can shut down Atlanta in a heartbeat. You may not think there's that many great spots for snow tubing in Georgia. But if you're looking for a place to enjoy some winter weather in Georgia, we've got a great spot that the entire family will love. License to Chill Snow Island in Georgia is the ultimate winter attraction. It's simply brimming with some of the best activities you can have in the season. From the ice skating to the eight-story high snow tubing hill, come see all that this magical Margaritaville at Lake Lanier resort has to offer.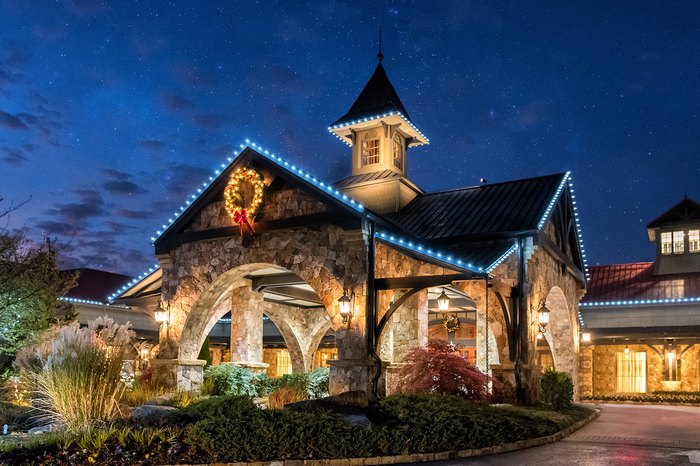 Have you ever visited License to Chill Snow Island in Georgia before? Or have all your trips to Lake Lanier been in the summertime? Share your experiences with us in the comments section!
Or, if you're looking for more information about this winter wonderland, like how to purchase passes or a schedule of when to visit, check out the official website or Facebook Page.
Address: Margaritaville at Lanier Islands Water Park, 7650 Lanier Islands Pkwy, Buford, GA 30518, USA
Ski Resorts In Georgia
January 24, 2022
What are some more places to go snow tubing in Georgia?
We love Stone Mountain's annual transformation into Snow Mountain! The event was, unfortunately, canceled this year due to the COVID-19 pandemic, but hopefully it will be back open for visitors next year as usual!
What are more things to do outside in the winter in Georgia?
How about a winter weekend getaway to the great small town of Ellijay? This is a beautiful small town in the northeast Georgia mountains. It's so scenic in the wintertime!
What is winter in Georgia like?
Winter in Georgia varies drastically depending on where in the state you are. Southern cities like Savannah rarely see snow, where as it's much more common in the northern mountainous regions. However, our streets can get famously dangerous when we do get any significant amount of snow coverage! The combination of Southern drivers not used to winter weather and lack of plows and salting equipment can make our highways pretty scary, so be safe out there.
Address: Margaritaville at Lanier Islands Water Park, 7650 Lanier Islands Pkwy, Buford, GA 30518, USA