Georgia's First Indoor Nerf Gun Arena Is Just As Much Fun As It Sounds
Remember the days when you were a kid, playing in the yard with friends shooting Nerf darts at one another, without a care in the world? Well, you can start reliving your childhood when you visit Georgia's first indoor Nerf Gun Arena. SS Airsoft in Georgia is a premier airsoft facility that hosts massive Nerf battles every week for all ages to enjoy. Duck behind giant, man-made bunkers and challenge your friends to an epic Nerf battle.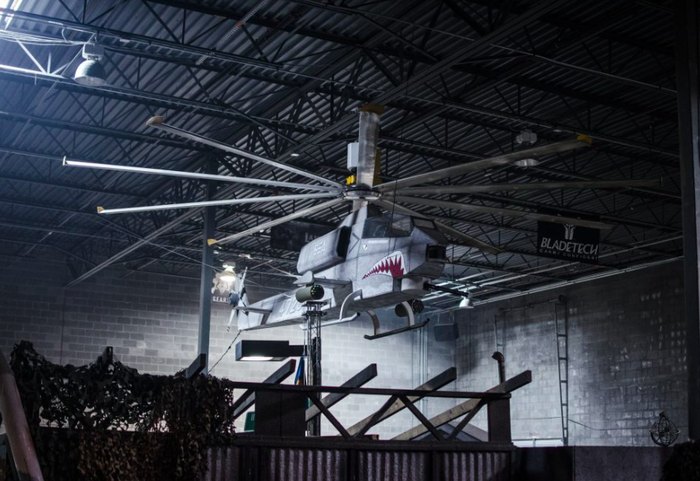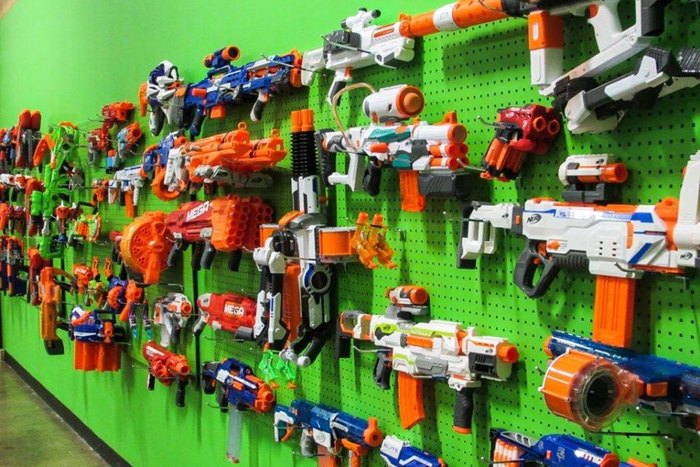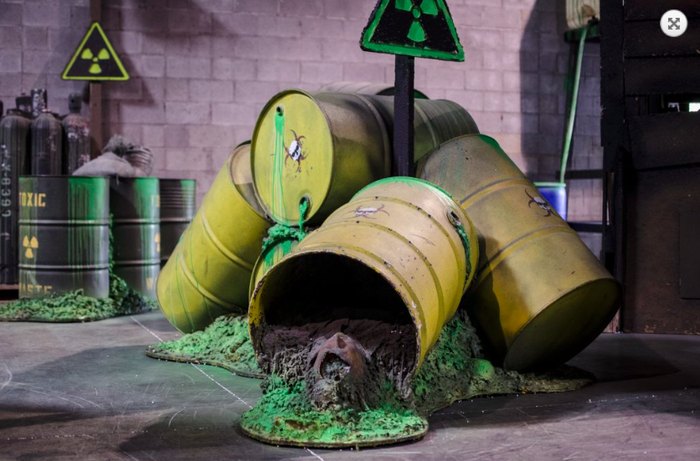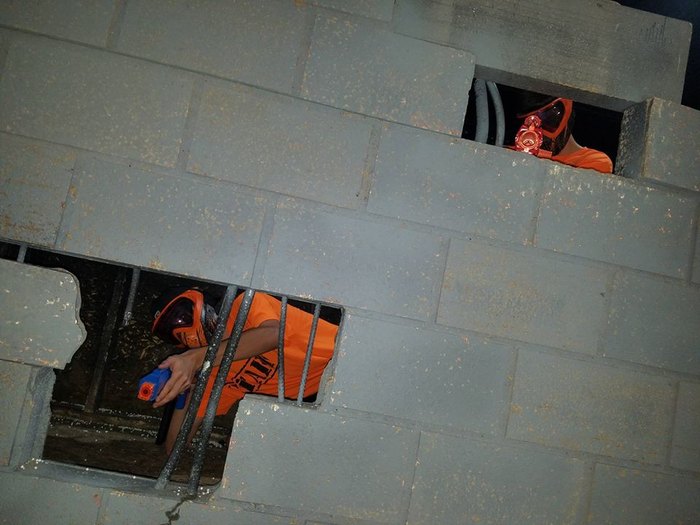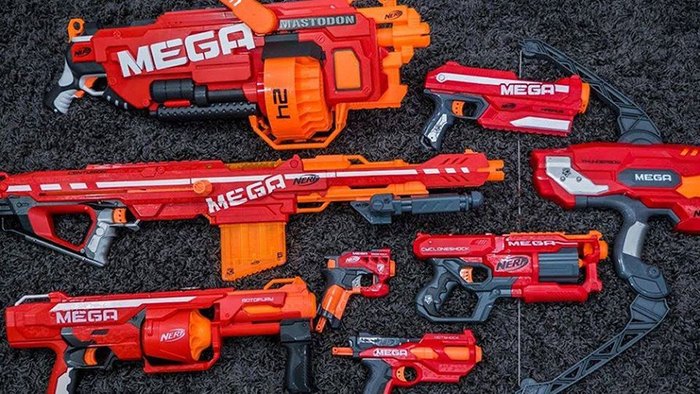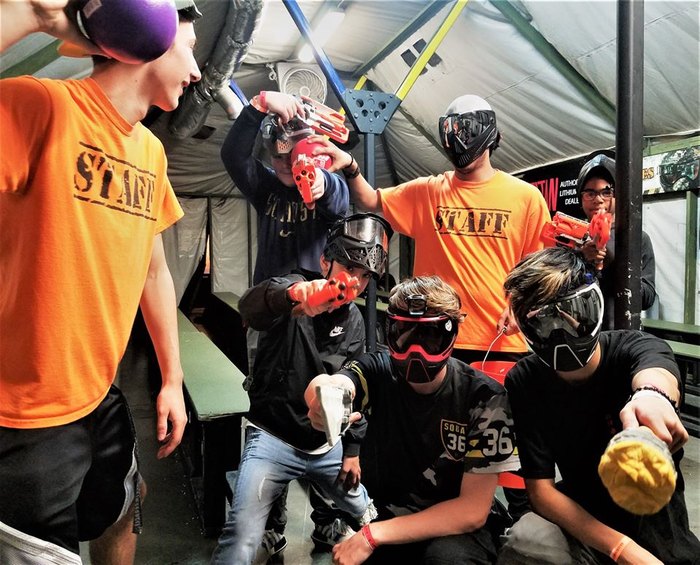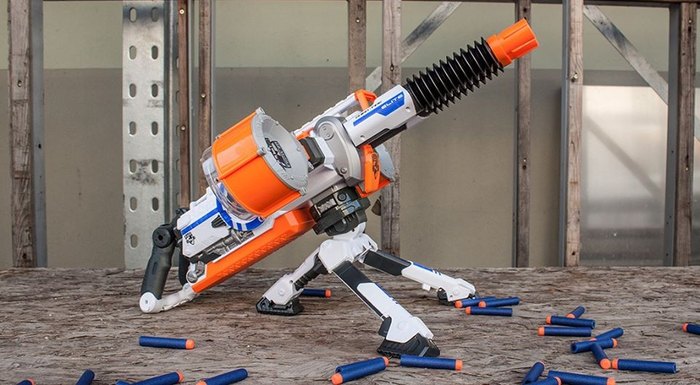 Have you ever been to SS Airsoft in Georgia before? Share with us your experience in the comments section below! Or if you're looking for more information about this epic indoor nerf arena in Georgia, check out the SS Airsoft website or Facebook Page.
For more adrenaline-pumping adventure in Georgia, be sure to check out Nitro Zone, a massive indoor entertainment park in Atlanta with has tons of unique activities, including go-karting, obstacle courses, and trampoline parks!
OnlyInYourState may earn compensation through affiliate links in this article.
Address: 4729 Nelson Brogdon Blvd A, Sugar Hill, GA 30518, USA
Nerf Gun Arena in Georgia
March 23, 2021
What are some unique attractions in Georgia?
If you enjoy epic indoor battles, you'll love Nitro Zone, a 125,000+ square foot entertainment warehouse offering tons of unique activities from go-karting to obstacle courses, trampoline parks, and beyond. It's basically a giant indoor playground for grown-ups. If you're looking for underrated outdoor attractions in Georgia, Providence Canyon State Park (AKA, Georgia's Little Grand Canyon) is a must-visit, as is Blood Mountain, the highest peak in The Peach State. And switching gears (literally), Tank Town USA in Morganton is definitely one of the most unique attractions in Georgia. It's basically the ultimate truck playground, where visitors can drive a military truck, tank, or excavator to crush smaller cars.
Is SS Airsoft the only indoor nerf gun arena in Georgia?
Not only is SS Airsoft the first indoor nerf gun arena in the state, it's currently the only indoor nerf gun arena in Georgia. This premier airsoft facility just opened in Georgia in 2020, and hosts epic Nerf battles every week for all ages to enjoy. Duck behind giant man-made bunkers and play your friends in an epic Nerf battle at this unique indoor attraction in Georgia!
What are some fun things to do in Georgia?
There's no shortage of fun in The Peach State, which offers a multitude of memorable experiences for any age and interest. Atlanta's Botanical Garden, a 30-acre flora and fauna paradise, is a perfect day-trip option for the entire family. For a history lesson, the Wormsloe Plantation in Savannah may be one of the most underrated spots in the state. The Georgia Guidestones are one of the state's most mysterious wonders, while The Lunchbox Museum is a total hidden gem museum in Columbus. You can find more fun and unique attractions in Georgia in this recent roundup!