Watch Adorable Atlanta Kittens Get A Private Tour Of This Empty Georgia Aquarium
Lately, the Georgia Aquarium has been really making it easy to kick back at home and enjoy some quality animal content. Between letting penguins explore the aquarium while shut down, having the whole run of the place, to offering up live cam otter views — this place has surely been making people smile during difficult times. But more recently, the aquarium released another video, this one featuring a visit from a few kittens that is as adorable as it gets.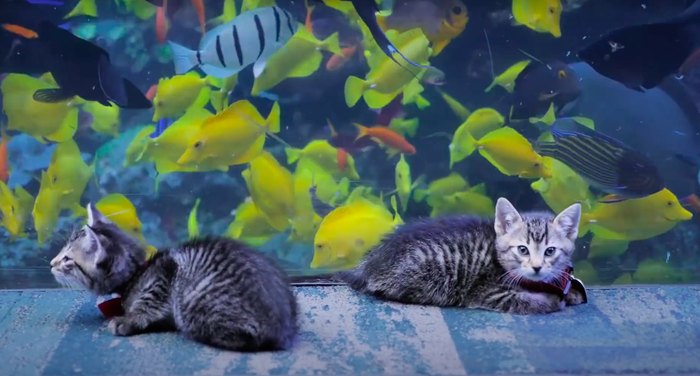 You can watch the video from Georgia Aquarium below:
You really can't beat content quite like that. Do you have any other viral videos about Georgia that you want us to check out? Make sure to drop us a line in the comments section. If you want to check out something that is equally as cute as the video above, watch these puppies explore the closed aquarium, too!
Address: Georgia Aquarium, 225 Baker St NW, Atlanta, GA 30313, USA
OnlyInYourState may earn compensation through affiliate links in this article.