This Underrated Place In Florida Is A True Hidden Gem… And Will Take Your Breath Away
Looking at the Wakodahatchee Wetlands in Delray Beach, you would probably never guess its secret. This 50-acre preserve in Palm Beach County is full of turtles, alligators, frogs, and all kinds of native plants. It's also heaven for bird-watchers, with more than 150 species seen on site.
A clue to its secret is in its name. Wakodahatchee comes from the Seminole for "created waters." The park, which was once unused utilities land, is continuously transformed by 2 million gallons a day of treated wastewater, allowing it to be reclaimed in a truly beautiful way. At the same time, the wetlands further filter the water and create a habitat for some of Florida's most spectacular flora and fauna. It also provides a relaxing place for visitors to walk the 3/4-mile boardwalk and learn about innovative ways human beings can better interact with our environment.
The next time you plan a Florida road trip or travel near Delray Beach, be sure to add this stunning park to your plans (especially you photographers and nature-lovers out there). The Wakodahatchee Wetlands are open from 7:00 a.m. until sunset, every day of the week, and there is no charge for admission.
Here are just a few of the images captured around these man-made wetlands: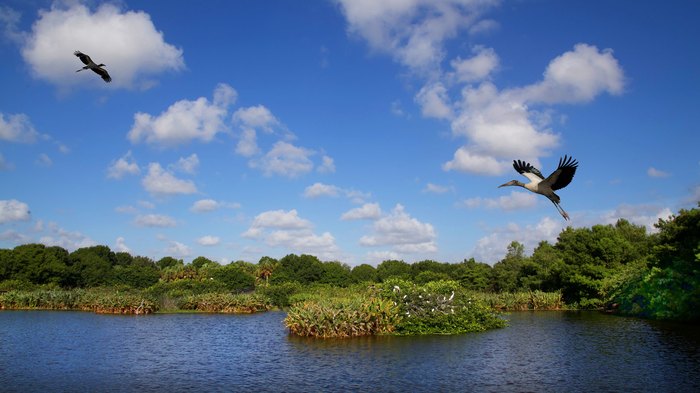 Want to see everything Florida has to offer? Check out These 18 Hidden Gems In Florida That Will Blow You Away.
OnlyInYourState may earn compensation through affiliate links in this article.