Most People Have No Idea This Unique Park In Florida Exists
Florida is full of parks: state parks that display our state's natural beauty, theme parks that draw tourists from all over the world, and local parks that provide a relaxing place for a stroll or a weekend picnic. However, there are other parks too, that showcase an entirely different side of the state. This dinosaur park in Florida is a dream to visit with the whole family and is a guaranteed way to indulge in both history and adventure.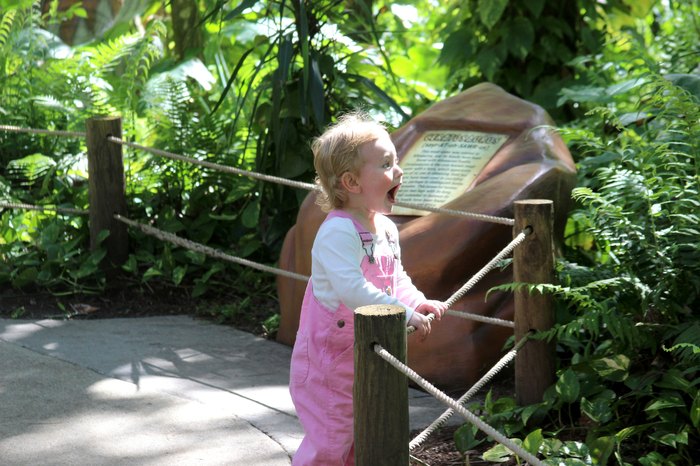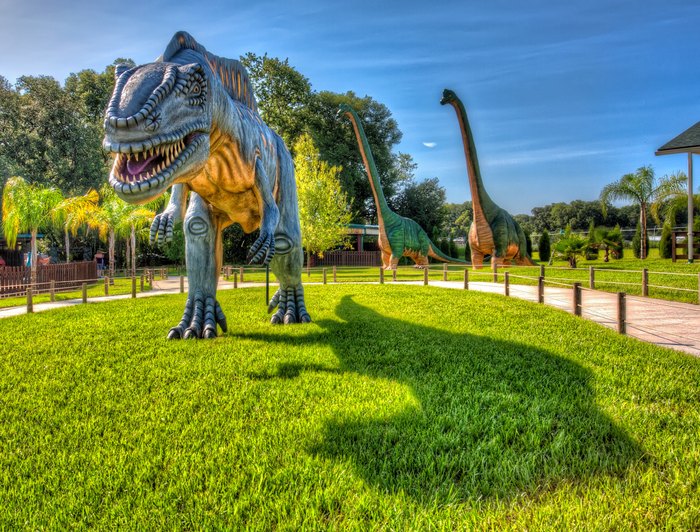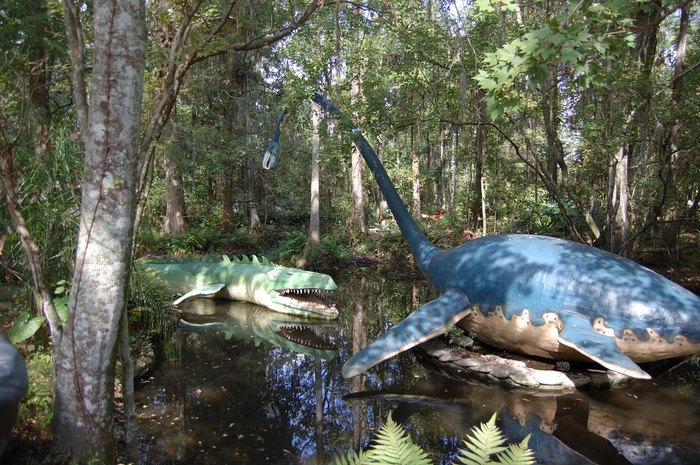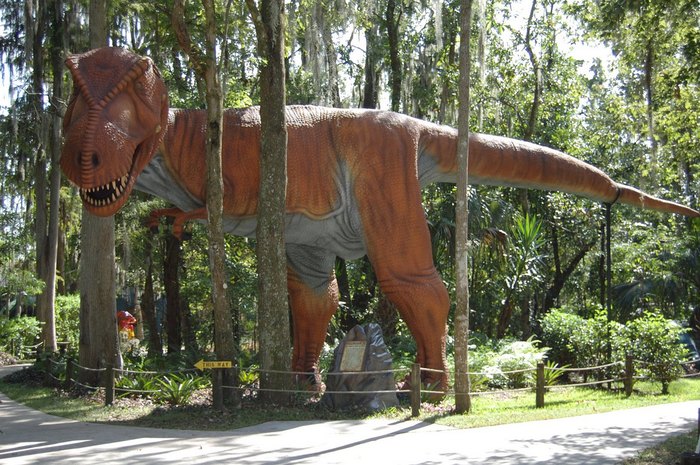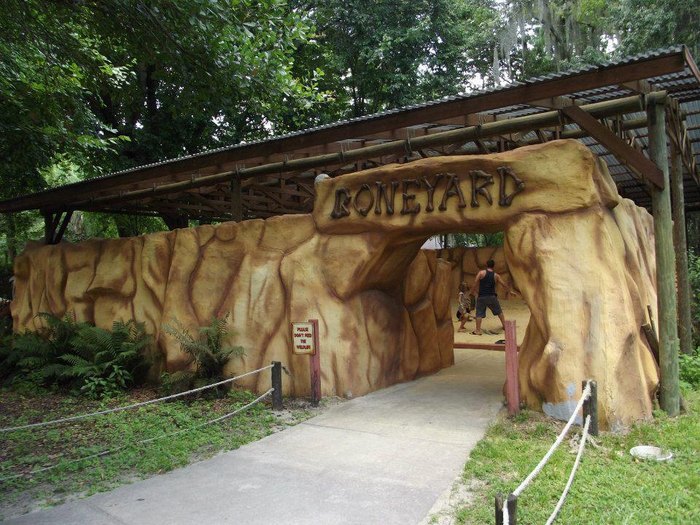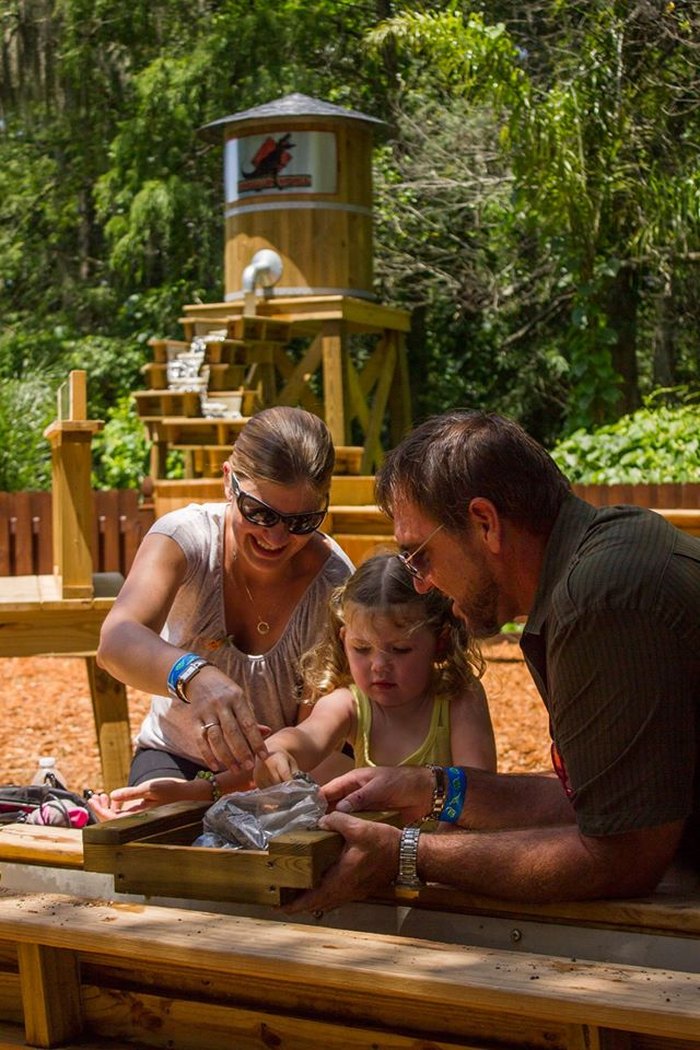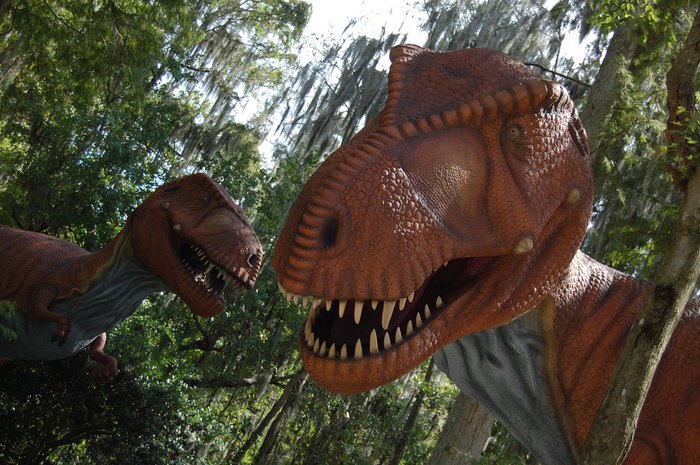 Address: 5145 Harvey Tew Road, Plant City, FL 33565
Have you been to visit dinosaurs in Florida at Dinosaur World? Looking for more fun Florida adventures? Check out these 13 Florida Day Trips That Will Definitely Make Your Day.
OnlyInYourState may earn compensation through affiliate links in this article.
Dinosaur Park in Florida
June 26, 2019
What museum has the best dinosaur exhibit in Florida?
While there is much to be enjoyed through the various Florida dinosaur park options, there are also museums to consider in order to get your dino fix. Believe it or not, there are plenty of places to visit dinosaurs in Florida that are not considered theme parks. The Discovery Museum between Fort Lauderdale and Pompano Beach is a museum worth visiting, with a collection of fossils and dinosaur bones from the dinosaurs that were said to have roamed the area millions of years ago. Another dinosaur museum in Florida to add to your bucket list is the Florida Museum of Natural History. The dinosaur exhibit in this museum is one of the permanent exhibits and features over 500 different fossils and animal bones from over 65 million years ago.
Did dinosaurs live in Florida?
It is to have been believed that during the time in which dinosaurs roamed the Earth, Florida was actually underwater. This is the reason why there are no fossils within the state dating before the late Eocene epoch 35 million years ago. However, what is interesting to note is that Florida does have quite the collection of Pleistocene megafauna, which includes giant sloths, Mammoths, Mastodons, saber-toothed cats, and ancestral horses.
Are there dinosaur fossils in Florida? 
There are some states within the U.S. that were much richer in dinosaurs than others. For instance, Utah has an incredible trove of fossils from the Allosaurus and Utahceratops. Florida isn't as rich when it comes to fossils within the state. While this coastal state is said to have a nice selection of marine fossils, there aren't many actual dinosaur fossils to be found.
What are the best dinosaur attractions in Florida?
A few of the best dinosaur attractions in Florida to visit with the family include Dinosaur World, Florida Museum of Natural History, the Discovery Museum, and the South Florida Science Museum.