This Underrated State Park Just Might Be The Most Beautiful Place In Florida
A lot of Florida beaches and state parks receive lots of public attention, but it seems like it's always the same ones. Although locals know quite well how beautiful the state park on St. George Island is, it doesn't seem to get as much attention as the more touristy Florida beaches. Maybe it's because it's located in North Florida, or maybe it's intentionally kept quiet from the rest of the country. If that's the case, then we're sorry, but some things are just too good to stay secret.
Dr. Julian G. Bruce St. George Island State Park encompasses miles of some of the most beautiful natural, unspoiled beaches on this island near the Panhandle. Hiking, boating, swimming, fishing, and camping can all be enjoyed at this scenic state park. Best of all, visitors can choose from jaw-dropping views on either the beach or the bay. The area is known for great bird watching, shelling and stargazing, as well.
The park doesn't occupy the entire island, and there's a quaint coastal community to enjoy and a historic lighthouse to explore.
Still not convinced this could be most beautiful place in Florida? Check out a few photos taken around St. George Island: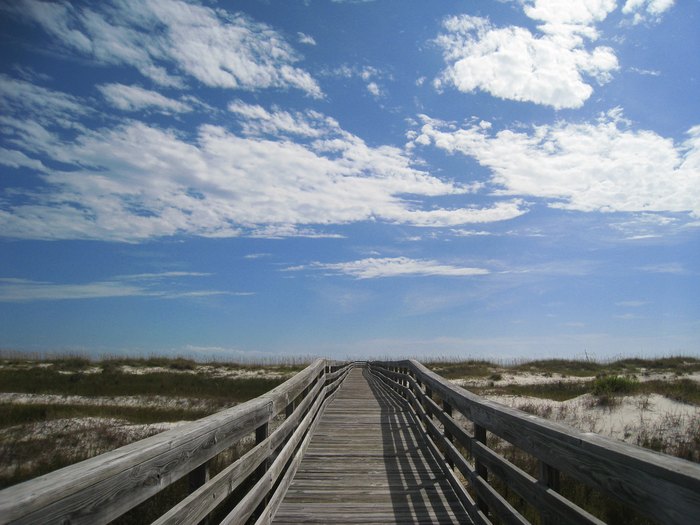 Have you been to St. George Island? What do you think is the most beautiful place in Florida?
OnlyInYourState may earn compensation through affiliate links in this article.