Most People Don't Realize An Underground River Flows Right Through Florida
Whether or not you are aware, there are underground rivers flowing all over the country right under our feet. Just because we cannot see that they exist, doesn't mean that they aren't there. Many underground rivers go unseen due to being way beneath the surface. However, this one particular underground river flows right through The Sunshine State, and boy, is it beautiful. Let's have a look at Devil's Den Cave where you can access an underground river in Florida.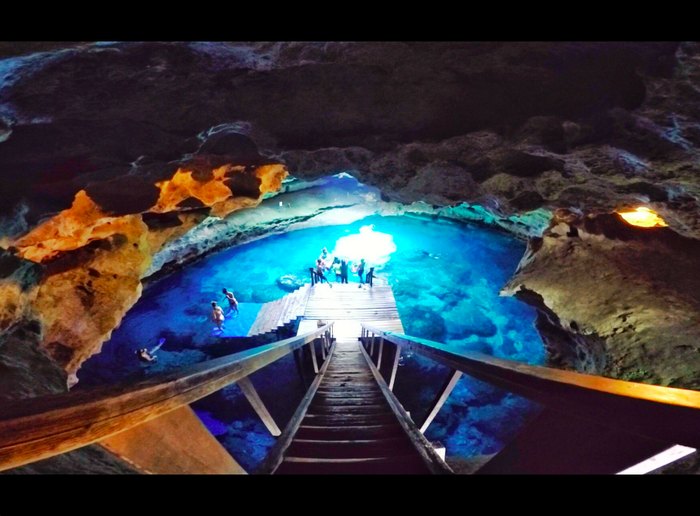 If you're looking to plan a trip to see the underground river in Florida at Devil's Den Cave, make sure you check out the website for hours, admission prices, and what to expect. Snorkeling is by reservation only, with each person needing their own reservation. So be sure to plan accordingly before heading to Devil's Den Cave.
Have you been to Devil's Den Cave and experienced these underground rivers for yourself? If so, please share your experience in the comment section. We would love to hear from you!
Think that was cool? Then your mind may just be blown with This Beautiful Park Tucked Away In Florida Has An Intriguing History.
OnlyInYourState may earn compensation through affiliate links in this article.
Address: 5390 NE 180th Ave, Williston, FL 32696, USA
Underground River In Florida
August 25, 2021
What are some other natural wonders in Florida?
Natural wonders can be found throughout The Sunshine State. There are natural attractions here that just can't be found anywhere else. Among the natural wonders in Florida there are:
At Falling Water State Park in Chipley, you can marvel at the impressive 70-foot-tall waterfall.

Florida Caverns State Park in Marianna has an underground adventure in a set of air-filled caves.

Take a trip to Bristol's Torreya State Park with massive bluffs and plenty of hiking trails to explore the park.
You can find these locations and more along our Florida Natural Wonders Road Trip.
What are some little-known facts about Florida?
It's quite fun to learn something new about the state you live in, and there are some fascinating facts about Florida that may surprise you.
Did you know that approximately 900 people move to Florida each day? 

Did you also know that The Sunshine State has the longest coastline in the country?

Aside from its location between two major bodies of water, Florida is home to 7,700 lakes.
You can expect to find water just about anywhere in the state!
Where can I find hidden gems in Florida?
Let's face it, Florida is a popular place for people to vacation and that can mean crowds at the more popular attractions. While the most popular attractions have plenty to offer, there are numerous hidden gems that get overlooked and won't have the crowds.
At Delray Beach, stop by the Morikami Museum and Japanese Gardens where you can find peace and quiet as you stroll through the historic gardens throughout the grounds.

Big Shoals State Park in White Springs is an ideal place for whitewater rafting if that's something you enjoy. It also has plenty of natural beauty to explore.
Learn more about these and other hidden gems in our previous article.