There's Something Incredible Hiding Underground In The Florida Everglades
In the 1960s during the height of the Space Race, a facility for constructing and testing rockets was built in the Everglades. Aerojet General, a company that produced and tested solid-fuel rockets, bought 25,000 acres of land near Homestead and Everglades National Park.
It might have been a bad idea from an environmental standpoint, but the Everglades seemed like a good hiding place at the time, which was important during the Cold War. Of course, Aerojet was hoping that solid fuel would become the chosen method for the first manned mission to the moon, but NASA ended up going with liquid fuel.
In 1967, after losing the bid for NASA, Aerojet-Dade Rocket Facility was shut down and abandoned. The remaining buildings and silos, along with a rocket chamber used for testing, were left to slowly rot. For a long time, explorers could visit the fascinating structures left behind and catch a glimpse of the test rocket (which is smaller than an actual rocket, but still huge), sitting in a silo that that goes deeper than 100 feet underground.
A couple of years ago, after decades of sitting unchanged, the owner decided to tear down some of the buildings and start covering the test rocket. Sadly, it can no longer be seen. We do have tons of photographs and videos made by curious urban explorers before it was covered, though. You can check out some of these photos and a short documentary below: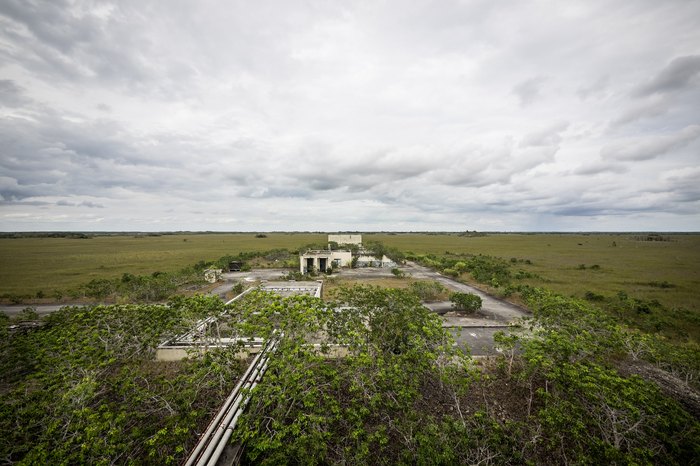 What do you think about this interesting piece of Florida's history? Do you have any other places or stories you think we should check out?