Posted in Florida
November 17, 2022
16 Ways You Can Spot Someone From Florida…No Matter Where They Are
Do you suspect one of your friends or loved ones may secretly hail from the Sunshine State? Look out for these telltale signs that will help you know how to spot a native Floridian in just about any scenario.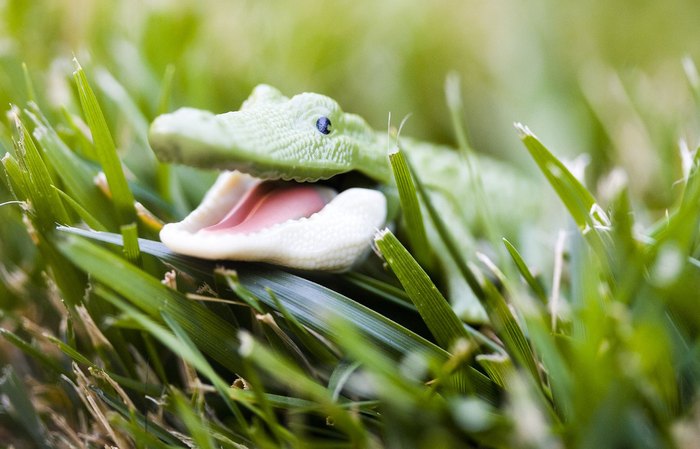 Well, there you have it: some of the best ways to spot someone who hails from the Sunshine State. Do you have any other dead giveaways for how to spot a Floridian? Please share them below — we'd love to hear from you!
OnlyInYourState may earn compensation through affiliate links in this article.
THINGS THAT NATIVE FLORIDIANS LOVE & RELATED INFO
December 02, 2021
What is Florida known for?
Florida is known for these incredible things:
The Sunshine State is known for many different qualities, most famously for its impressive beaches. Some would argue that Florida is home to some of the world's most beautiful beaches, and it's hard to argue otherwise. Florida is also famous for being the home of Disney World, one of the most beloved attractions on the East Coast. Of course, it's hard to forget that Florida is also home to some of the most spectacular natural scenery in the world, from picturesque orange groves to beautiful inland lakes and stunning shorelines.
Does Florida have any natural wonders?
These are 3 spectacular natural wonders in Florida:
The Sunshine State is home to some of the country's most breathtaking natural wonders. No matter which part of Florida you're exploring, you're bound to come across at least a handful of these gems. In fact, many of them are hiding in plain sight and don't require much hiking at all. Some of these places include Devil's Den in Williston, Silver Springs State Park, Siesta Key, Florida Caverns State Park, Torreya State Park in Bristol, the Florida Reef, Blue Grotto Dive Resort in Williston, and Blowing Rocks Preserve in Jupiter. Curious to learn more about these fascinating natural wonders in Florida? Check out our previous article: 8 Natural Wonders Hiding In Plain Sight In Florida — No Hiking Required.
Where can I go in Florida that only the locals know about?
These are a few hidden gems in Florida that locals love:
Exploring Florida as the locals do means learning about some of the state's off-the-beaten-path destinations. Fortunately, we've done a lot of this work for you! The following is a list of places where you won't find too many tourists: Tree Tops Park in Broward County, Barefoot Beach in Bonita Springs, Devil's Den in Williston, Edward Medard Park and Reservoir in Plant City, Bob's Train in Sarasota, Coral Castle in Homestead, Dinosaur World in Plant City, Pigeon Key in the Florida Keys, Eden Gardens State Park in Santa Rosa Beach, Dakotah Winery in Chiefland, Wakodahatchee Wetlands in Delray Beach, and the Garden Room Cafe at Shoogie Boogies in Sarasota. Learn more about these hidden gems in Florida.
OnlyInYourState may earn compensation through affiliate links in this article.