Experience A Fascinating Phenomenon On Spook Hill, A Small Town Road In Florida
In the small town of Lake Wales, there's a mysterious spot that has drawn visitors for many years. If you follow the posted directions and put your vehicle in neutral at the bottom of the hill, it will suddenly appear to defy gravity as it rolls backward, uphill. Drive on Spook Hill and experience this fascinating phenomenon in Florida.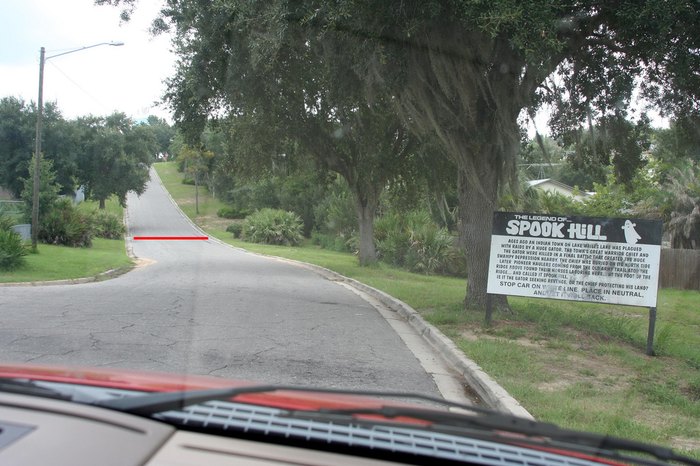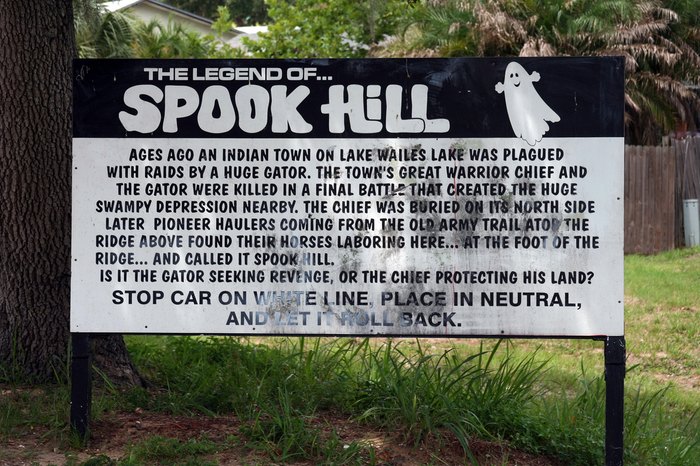 Add this to your list of unusual places in Florida. If you decide to check out this weird illusion for yourself, make sure you try looking in the rear-view mirror as your car rolls backward. Supposedly this helps give you that creepy sensation that you're rolling uphill. Others have suggested running or biking up and down the hill instead.
The whole attraction only takes a few minutes to experience, and some people leave underwhelmed, so we recommend combining this trip with one to nearby Bok Tower Gardens, which is also in Lake Wales. That way you won't be disappointed if you're less than impressed by the illusion, or if (as some people have reported) you have a hard time getting the illusion to work.
Have you been to Spook Hill? What did you think of this fascinating phenomenon in Florida? Do you have any other legends about mysteries in Florida to share with us? Please let us know in the comments below!
Looking for more unusual places in Florida? These 13 weird places in Florida are as strange as it gets.
OnlyInYourState may earn compensation through affiliate links in this article.
More to Explore
fascinating phenomenon in Florida
What are the most unusual small towns in Florida?
Cassadaga, Florida is one of the most unusual places in Florida. This quirky little city is a popular snowbird destination for people looking to get in touch with their spirituality. You'll see dozens of signs advertising psychic and medium services. There's even a haunted hotel you can visit! It's easy to see why people call this place the Psychic Capital of the World. Want to learn more about this unique place? Read our feature article about Cassadaga here.
Are there any other Florida mysteries?
There are so many unsolved mysteries in Florida. One of the most baffling accounts took place in Fort Myers in 2007. Authorities found the skeletal remains of 8 people, and no one knows how they got there. People speculate the victims were murdered by a serial killer, but the causes of death were never determined.
What are the most fascinating attractions in Florida?
Coral Castle, located in Homestead, is a quirky attraction unlike any other. The whole structure is made of coral-formed limestone and is built to look like a castle. The strangest thing, however, has to do with how it was formed. The creator claims he sourced, moved, and carved the structures by himself -- an impressive feat! If you're looking for another weird day trip, visit Skunk Ape Research Headquarters in Ochopee. Will you encounter Skunk Ape, the giant big foot creature? Even if you don't, you'll have a great time looking at the exhibits and staring at the animals at the petting zoo.
Related Articles
Featured Addresses