The Chapel In Florida That's Located In The Most Unforgettable Setting
The quaint little Chapel at Seaside is perfect in its simplicity. In fact, it almost looks like it popped out of a Norman Rockwell painting. It stands around seven stories tall, towering over everything else as the tallest building in town.
Inside, it is almost entirely white, with tall windows that let in lots of light all day long. It lifts the spirits and inspires awe, even though it seems so simple in its design. This is the Chapel at Seaside, and the entire town follows a similar theme. In fact, the motto of the community of Seaside is "A simple, beautiful life". The Seaside Interfaith Chapel is non-denominational and welcomes all with the toll of its bell. Its quaint charm has made it a very popular destination for weddings in recent years.
The location of this chapel is equally charming. Seaside is a master-planned community filled with this kind of simple, clean architecture. It has been recognized as one of Florida's most interesting architectural achievements, as well as one of our most beautiful beach towns. Though the town has an old-fashioned feel, it was not created until 1981. It was featured prominently in the movie The Truman Show as the primary filming location. This lovely community is located on our stunning Emerald Coast, with plenty of shops and restaurants to enjoy.
Take a virtual tour of the chapel and the community of Seaside and see this enchanting place for yourself: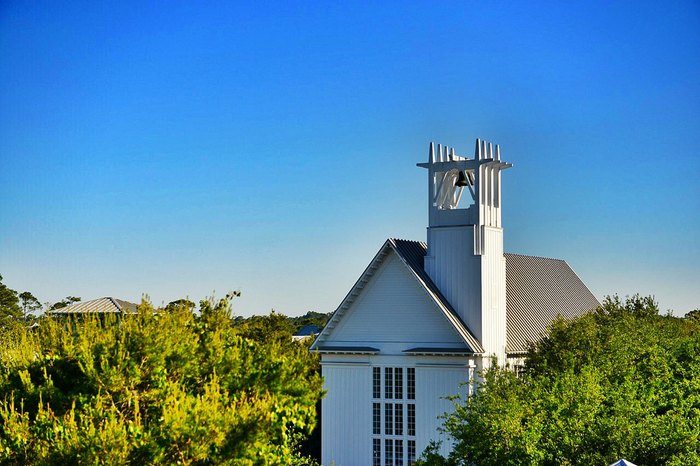 Do you know of another special chapel in Florida? Please share it with us!
OnlyInYourState may earn compensation through affiliate links in this article.
Related Articles
Explore Florida