The Most Peaceful And Tranquil Place You Can Possibly Go In Florida
Is the world stressing you out? Or maybe your job? We all have something in our lives that really amps up our stress levels (in a month or two, it might be the holidays). Everyone needs a quiet place where they can unwind in peace. For many Floridians, that spot is Ocala's Sholom Park.
Peace is even in the name, Sholom, and also in its purpose. The park was created as a haven for all people seeking peace. It covers 44 acres and contains two miles of trails, a formal garden, prairie, koi pond, and plenty of places to sit and relax after a busy day.
The park is so peaceful that it has become one of the most popular parks in the area. It turns out that there are a lot of people looking for a serene escape from their hectic lives. A nature walk is always a good way to do that. In fact, nature has been shown to have many positive effects on our health, both physical and mental.
Ten thousand people visit Sholom Park monthly searching for that ever-elusive peace and quiet, and many claim this is where to find it. Have a look at the beautiful and calming scenery that awaits you here: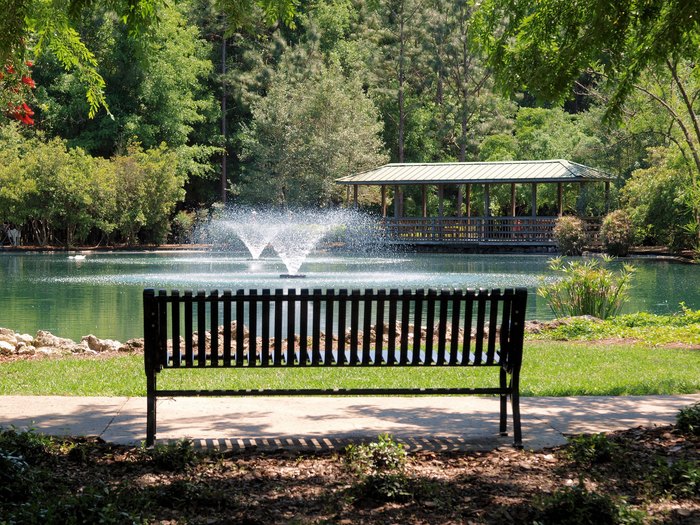 Have you visited Sholom Park? What's your favorite place to go when you need to get away from it all?
OnlyInYourState may earn compensation through affiliate links in this article.