Why This One Tiny Town Is Secretly The Best Place In Florida
Florida has some pretty great towns to fawn over, like these little gems: Here Are The 14 Most Beautiful, Charming Beach Towns In Florida. We're lucky to live in a state that has so much natural beauty and community spirit all rolled into one – which is why this one tiny town is worth exploring, especially after you realize it is secretly one of the best places to live in the state.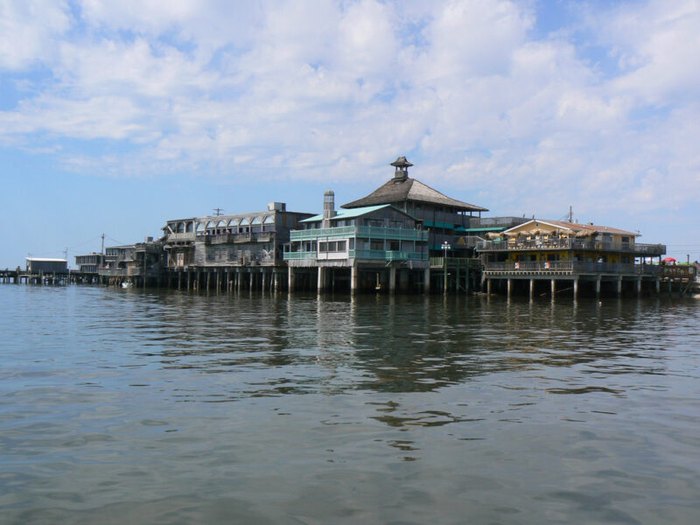 Have you ever visited Cedar Key, Florida? Share with us your experiences in the comments!
Address: 420 Dock Street, Cedar Key, Florida, 32625
Address: 597 2nd Street, Cedar Key, Florida, 32625
Address: 12231 SW 166th Court, Cedar Key, Florida, 32625
OnlyInYourState may earn compensation through affiliate links in this article.
Address: Cedar Key, FL 32625, USA
Address: 597 2nd St, Cedar Key, FL 32625, USA
Address: 12231 SW 166th Ct, Cedar Key, FL 32625, USA
Best Small Town in Florida
March 24, 2021
What are some nice small towns in Florida?
There are, quite literally, hundreds of small towns all over the Sunshine State. It's nearly impossible to list them all, however, some stand out above the rest in terms of small-town charm. Some of our favorites include places like Williston, a small town that is also home to world-famous springs. It's considered a diver's paradise, but it's still got that quaint charm. Another favorite on our list is definitely Fort Pierce, an old fishing village built in the early 1900s. If you're a fan of reefs and diving near reefs, this is the small Florida town for you - the diving here is insane! Hankering for more small-town goodness from the Sunshine State? Check this article out for more of our picks. 
Where are the best places to live in Florida? 
According to RealEstate.com, there are 14 Florida towns that make the list as the cream of the crop. We won't list them all here, of course, but some highlights from the list include Port St. Lucie, nestled along the Treasure Coast, Ocala, known to some as the horse capital of the world (seriously!), and Melbourne. Of course, some of our lovely larger cities also made the list, like Sarasota, Tampa, and Pensacola. What Florida town is the #1 pick for the best place to live? Check the full article out and see. 
What is living in Florida like? 
Florida is a nature-lovers paradise, and the usually-mild weather is just the second-best reason to live here (the first-best reason is probably that we have countless miles of breathtaking beaches to lounge on and/or explore). It rains often during the summers, which can be hot and humid. We're the home of Mickey Mouse himself - we've got both Walt Disney World and Universal Studios Orlando, and both parks draw in millions of visitors every year. Our local economy is in good shape, and it's no wonder that Florida is one of the most popular states to retire in. Living here is rewarding and never boring; there's so much to see and so much to do, and we couldn't be prouder to call it home!