Posted in Florida
September 02, 2022
If There's One Fall Festival You Attend In Florida, Make It The Chalk Festival In Venice
When the weather begins to cool down and the idea of spending time outdoors in Florida is welcoming, we have one festival that will be well worth the trek. The Chalk Festival in Venice, Florida is an annual event that showcases creativity in the most unique way. Visitors to this festival which takes place at the end of October will be able to witness the largest gathering of pavement artists who use the blank road as their canvas.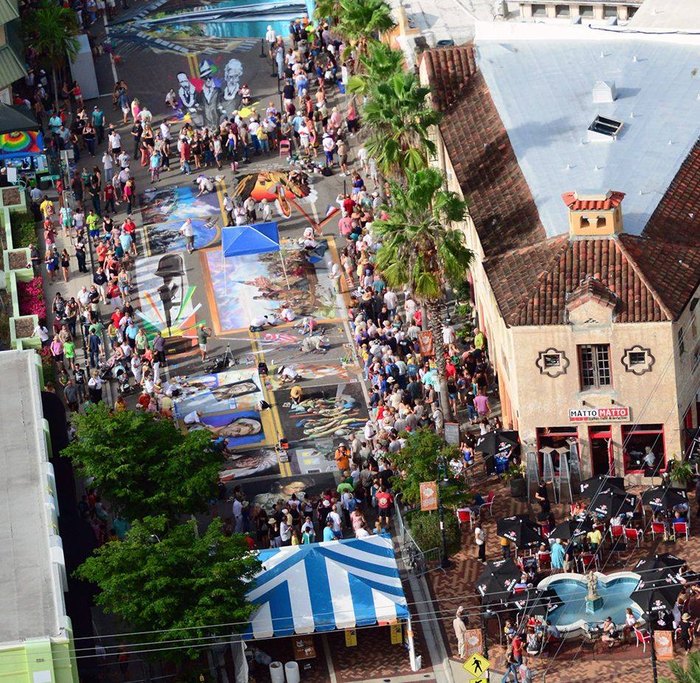 Have you ever been to The Chalk Festival in Venice, Florida before? Share with us your experience in the comments section! Or if you're looking for more information about this festival, including all you need to know before your first time, check out the Chalk Festival website.
Meanwhile, if you're in the area visiting Venice, make sure to check out this old-world Florida restaurant, Snook Haven, right on the Myakka River.