Here Are The 10 Most Dangerous Towns In Florida To Live In
While the Sunshine State is a popular place to visit and vacation, its cities don't have the best track record, and crime rate statistics for many a town in Old Florida are notoriously high. Some of the most historic and charming cities in Florida, unfortunately, have the highest crime rates. We've reviewed recent data from Neighborhood Scout to compile the following list of the most dangerous cities in Florida. They're not in any particular order, but as a side note, these cities are by no means places to avoid or eschew; rather, take the information and exercise extra caution when visiting or vacationing in these (statistically) dangerous Florida cities.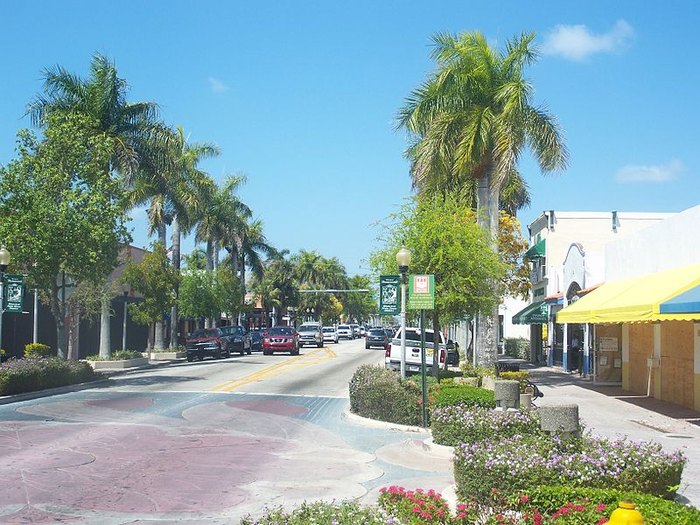 Do you feel safe in these cities and in your hometown? Did you know about the town crime rate stats in Old Florida? What do you think are the safest and most dangerous cities in Florida? Tell us in the comments below!
Now for some good news: Florida has some truly wonderful and safe places to vacation, live, and retire! Here are some of the best of the best.
OnlyInYourState may earn compensation through affiliate links in this article.
More to Explore
Most Dangerous Towns in Florida
What are the most scenic towns in Florida?
The most scenic towns in Florida include:
St. Augustine
Cedar Key
Chipley
The Sunshine State is a gorgeous place and has many beautiful towns. You'll find lots of scenic towns in Florida that you'll love going to, whether you live here or you're visiting on a fantastic vacation. One lovely town is St. Augustine, which is particularly appealing to history buffs. Cedar Key is a nice town that has an old-world charm. It's a great place to vacation and is known for its sweet places to stay and pretty shops and restaurants. If you're looking for a fun nature excursion, head to Chipley for some great natural sights. The tallest waterfall in the state is in the town's Falling Waters State Park!
Why are the town crime rate statistics in Old Florida so high?
Town crime rate statistics in Old Florida are so high due to being a high-traffic destination.
Since "Old Florida" includes many a tourist town and locale, these places tend to attract lots of crowds and businesses, which, unfortunately, can result in high crime rate statistics. When visiting these high-traffic areas, exercise extra caution, common sense, and be aware of your surroundings. Some of the state's coolest attractions and towns are on this list of most dangerous towns in Florida, and we certainly want to encourage readers to get out explore -- armed with a healthy dose of knowledge, of course.
What are some of the coolest Old Town Florida towns to explore?
Some of the coolest Old Town Florida towns to explore are:
Jacksonville
Apalachicola
Quincy
Key West
Florida is an interesting place, and it has a very interesting history. It makes sense that some of the best places in our state are charming and historic towns, especially the oldest ones. It's difficult to pin down the oldest places in the state because so many of our towns predate Florida as a state, or even as a U.S. territory. We have settled on using the official date of incorporation to help us find the top 10 oldest towns in Florida, but it's all open to interpretation. These towns also happen to be great places to visit. Here are the oldest towns in Florida that we simply love exploring. Jacksonville, Apalachicola, Quincy, and Key West are just a few of our favorites.
Related Articles