Everyone In Florida Must Visit This Epic Hot Spring As Soon As Possible
Most of Florida's springs are cool and clear. While most people appreciate the cool water in the summer time (usually around 72 degrees), some people find the water a bit chilly for their tastes. If you're seeking warmer waters, there's a lesser-known Florida spring that stays around 86 degrees year-round.
The water at Warm Mineral Springs in North Port is also rumored to have healing properties, leading some to call it the Fountain of Youth. Because it is a mineral spring, there is a slight sulfur smell that bothers some people more than others. But that doesn't discourage the visitors seeking its health benefits. You should also expect to pay more to swim than at a state park, and food is not allowed.
Whether you're seeking the Fountain of Youth or just a dip in a warmer natural spring, the park is open daily from 9:00 a.m. to 5:00 p.m. Call (941) 426-1692 with any questions before your trip.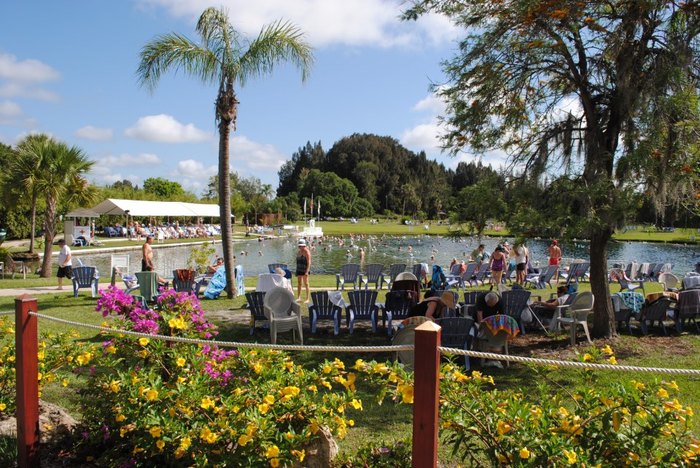 Have you ever visited Warm Mineral Springs? What's your favorite natural attraction in Florida? Check out our list of Florida's most beautiful natural wonders.
OnlyInYourState may earn compensation through affiliate links in this article.