A Terrifying, Deadly Storm Struck Florida In 1935 … And No One Saw It Coming
On September 2nd, Labor Day in 1935, the strongest hurricane to ever hit the United States struck Florida with 185 mph winds and storm surges of 18 to 20 feet. The Category 5 hurricane formed in the Bahamas and slowly wrapped around Florida's west coast, obliterating the Upper Keys. Over 400 people lost their lives, including hundreds of veterans living in federally organized work camps. The rescue train that was headed to evacuate the camps was swept off the tracks, and the Overseas Railroad connecting the Keys was damaged beyond repair. Everything between Rescue was nearly impossible because of the intensity of the slow-moving storm, and relief was very difficult during the sweltering subtropical summer. The hurricane weakened somewhat before moving north and striking Cedar Key two days later. It caused more damage traveling across Northwest Florida, Georgia and the Carolinas, before it finally returned to the ocean. A memorial dedicated in 1937 still stands in Islamorada to honor the veterans and civilians who perished in this devastating storm.
Below are several photos of the destruction and relief efforts taken after the 1935 Labor Day hurricane: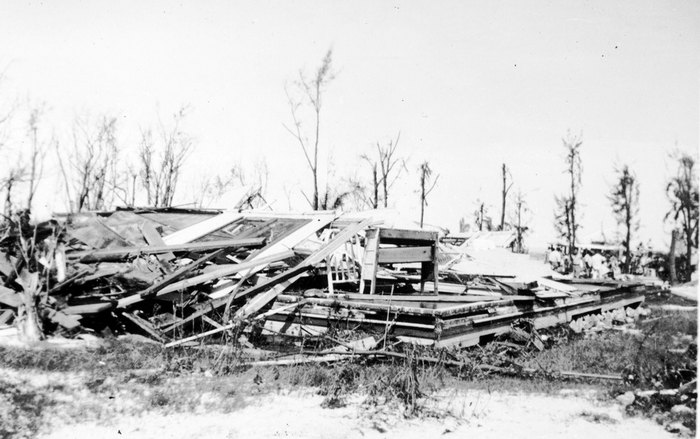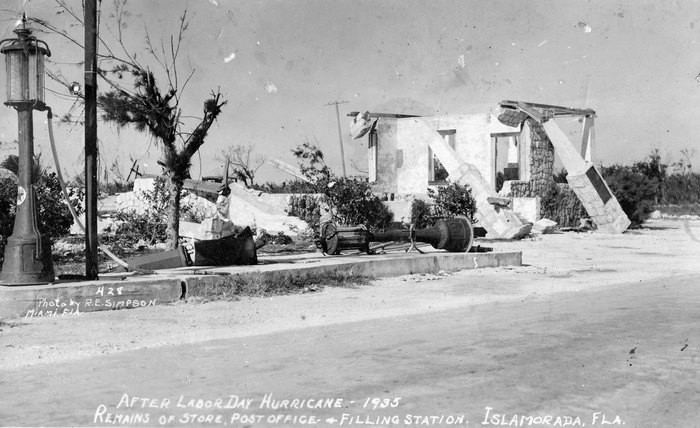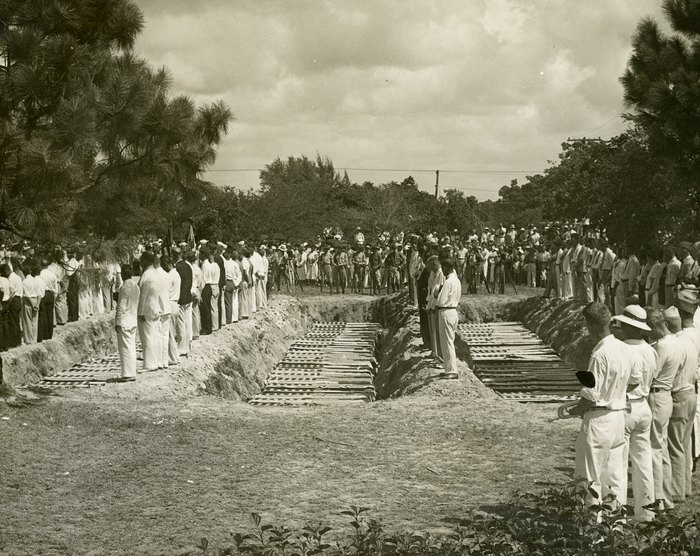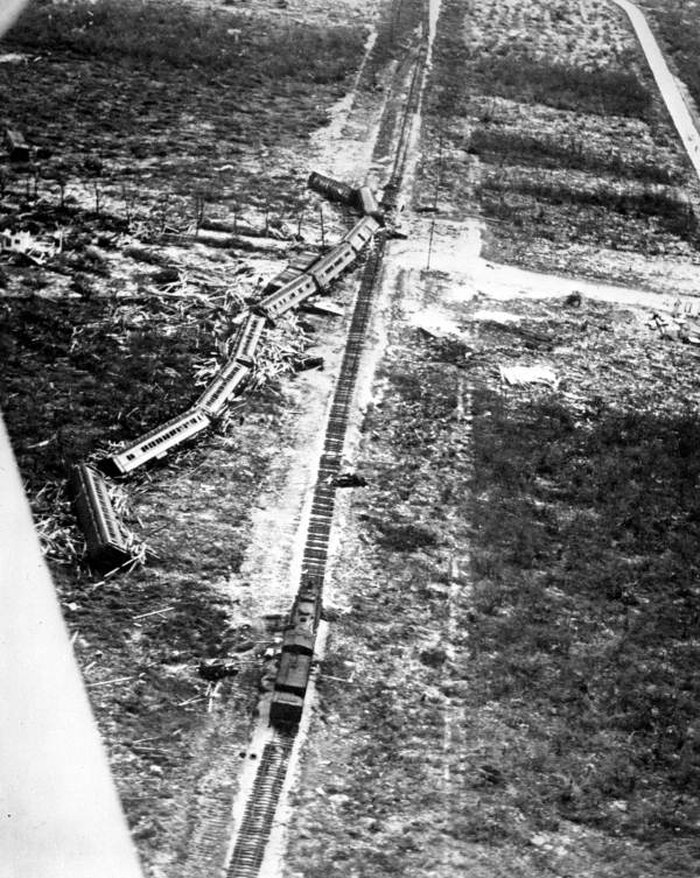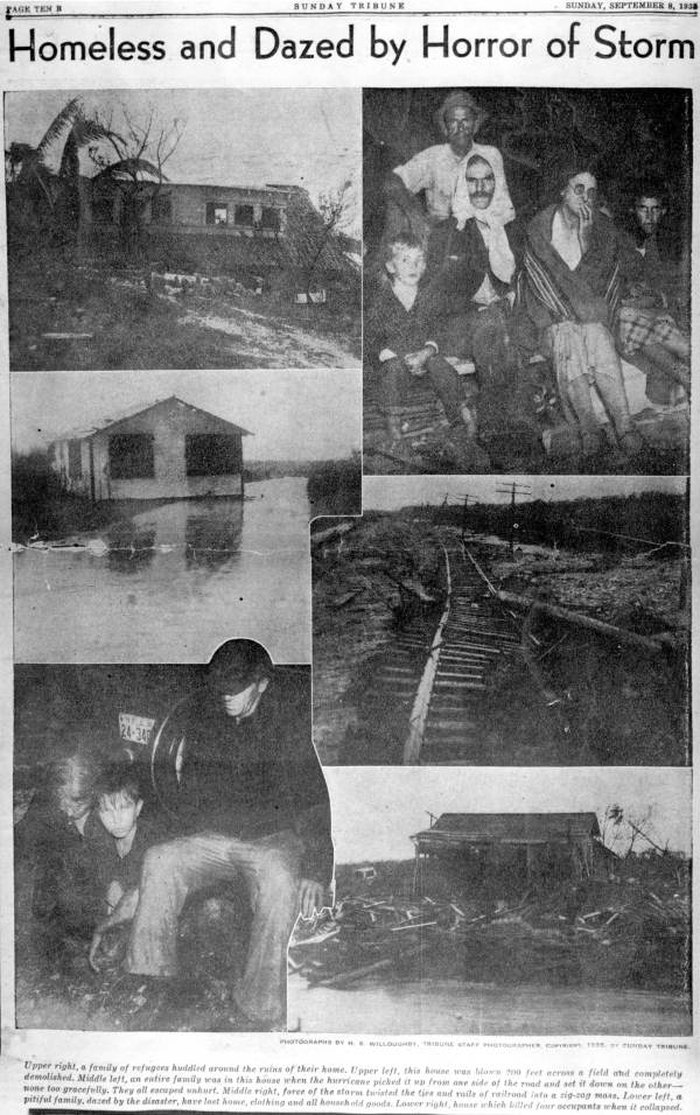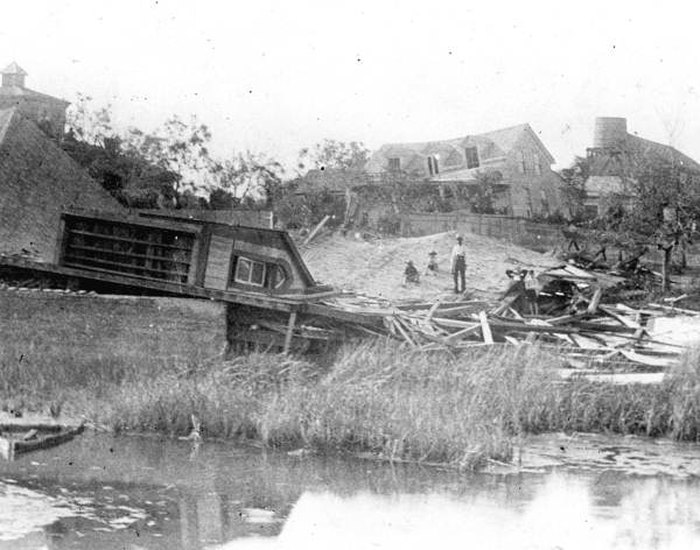 So many people lost their lives or everything they owned in this tragedy, during an already difficult time in U.S. history (the Great Depression). We can't imagine how devastating this must have been, and we hope that modern advances in storm warning technology will help prevent tragedies of this magnitude from ever happening in Florida again.
OnlyInYourState may earn compensation through affiliate links in this article.