This Creepy Legend Of A Florida Corpse Bride Will Send Shivers Up Your Spine
Florida is a pretty cool place, but you can't deny that it has a knack for attracting the weird. It's mostly the harmless or hilarious kind of weird, but occasionally the much darker and unsettling kind. The story of Carl Tanzler (aka Von Cosel) and his real-life corpse bride is one of them.
Tanzler was a German-born radiolographer who led a pretty interesting life. He left behind a wife and two children in Zephyrhills, Florida, in 1927 for a job in Key West. Tanzler had always been a little eccentric. Since his childhood in Germany, he had reported seeing visions of his 18th-century ancestor the Countess of Cosel. She told him of a dark-haired beauty destined to become his one true love.
While working in the U.S. Marine Hospital in 1930, he met a young tuberculosis patient who he believed matched the woman from his visions. Maria Elena "Helen" Milagro de Hoyos was an attractive, young Cuban-American local. Her family agreed to let Tanzler attempt to treat her with various medicines, x-rays and other experimental cures. He allegedly professed his love for her and showered her with gifts, but there's no record of her ever returning his sentiments. When she died in 1931, Tanzler asked to pay for her funeral and build her a mausoleum in the Key West Cemetery. There he would visit her remains every night and serenade her.
That's where the grief-stricken romantic story ends and the creepy one begins. Apparently Tanzler had been hearing Elena asking him to take her home while he sang to her. So, two years after her death, he finally did. He took many steps to help preserve the body: using glass for her eyes, plaster of Paris, silk and wax for her skin, and a wig made of her hair. He used preservatives and perfumes to slow the decomposition (and cover the smell). Tanzler slept beside her body for seven years before being discovered by her sister and reported to the authorities.
The story caused a sensation at the time, but most public opinion considered it more of a romantic tragedy than a criminal creepfest. In fact, Tanzler didn't do any time, and Elena's modified body was put on display in a local funeral home for a few days, drawing thousands of visitors. This could be partly due to the fact that allegations of necrophilia were not raised until 30 years later, by two physicians who had been present at the autopsy. After her body was recovered and displayed, it was then reburied in a secret, unmarked location in the cemetery.
Tanzler eventually left Key West, but he spent the rest of his days in Pasco County with a life-sized effigy of Elena, fit with a wax copy of the death mask he had made for her.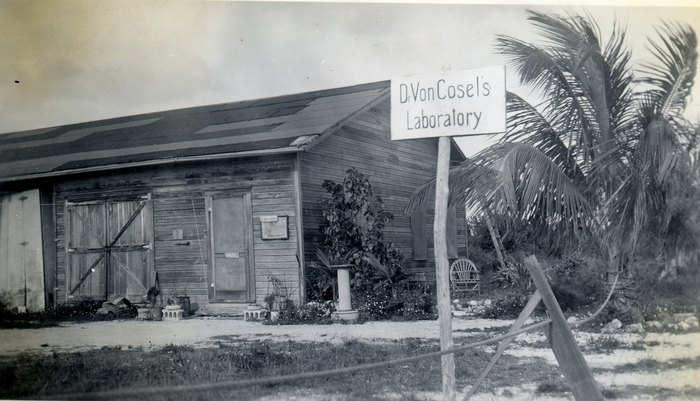 Well, there's your daily dose of weird Florida history. It might actually be enough for a week or two. What do you think of this strange story? Do you have any other weird Florida tales we should feature?
OnlyInYourState may earn compensation through affiliate links in this article.