Take A Delicious Tour Through Chocolate Kingdom, An Exciting Attraction In Florida
There are two kinds of people in this world: Those who like chocolate, and those who don't. If you're a chocoholic, you'll never understand those crazy people who don't understand this smooth, creamy treat. For those of you who get it, there's a chocolate factory tour in Florida that's tailor-made for you. Check out Chocolate Kingdom in Orlando. This family-friendly attraction is as delicious as it is fun.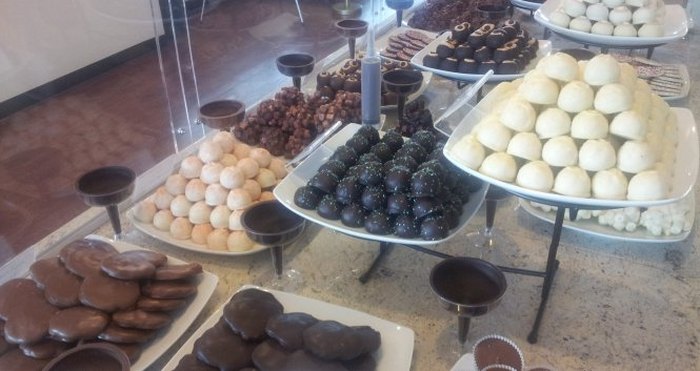 Have you ever taken this chocolate factory tour in Florida? If so, we want to hear all about it! Share your thoughts with us in the comments below! And if you know another amazing family-friendly adventure in the Sunshine State, nominate it for a chance to be featured.
For even more sweet treats, take this whimsical chocolate shop in Florida.
Address: 9901 Hawaiian Ct, Orlando, FL 32819, USA
chocolate factory tour in Florida
June 13, 2020
What are the best chocolate shops in Florida?
If you're a chocolate lover, you're in luck. There are so many mouthwatering chocolate shops in Florida that will excite your taste buds. For a truly fun adventure, visit Schakolad Chocolate Factory. This beloved sweets shop has locations in St. Petersburg, Fort Lauderdale, and Davie, so it's never been easier to satisfy your chocolate cravings. They even offer personalized chocolate making workshops! What could be more fun than that? If you loved this place, you should also check out Hoffman's Chocolates in Plantation, Florida. This exceptional attraction is full of whimsy and fun. With more than 70 different kinds of candies to choose from, you'll want to come back again and again.
What are the best family-friendly attractions in Florida?
Craving an exciting outing? Take the kids to Blue Grotto in Williston. This scuba park in Florida is the perfect way to break up the everyday routine. If you loved this, you should also visit Ravine Gardens State Park in Palatka. This ravine walk is an adrenaline rush, and the sights are spectacular.
What are the best tours to take in Florida?
There's something so fun about taking a behind the scenes look at a unique attraction. If you're yearning for a family adventure, bring your kids on one of these factory tours in Florida. Everyone, even the kiddos, will love these educational excursions. Become a tourist for the day and discover some of the most incredible hidden gems in your home state.
Address: 9901 Hawaiian Ct, Orlando, FL 32819, USA