This Trail Will Lead You To One Of Florida's Most Haunted Spots
This trail in Marianna is a short, easy hike that will lead you to the historic Bellamy Bridge. Built in 1914, this steel-frame bridge is over 100 years old, and the oldest of its kind in Florida. The bridge has nothing but its steel frame and wires now. With no road below, you can see right through to the Chipola River. This historic site is closed to traffic, and you must take the half-mile hike to reach it. The trek through the forest is pleasant, with plenty of places to stop and rest along the way.
If the skeletal bridge gives you an eerie feeling, it might not be just your imagination. One of Florida's most famous ghost stories is associated with this bridge. This bridge and the swampy banks below are supposedly haunted by the ghost of a young woman named Elizabeth Bellamy. The legend goes that (long before the bridge was constructed) her dress caught fire in a horrible accident on her wedding day and died three days later from her injuries. She was buried near the site where the bridge was later built, and she continues to search for her husband on and around the bridge.
This story is not based on historical fact, but that doesn't mean that Elizabeth is not haunting Bellamy Bridge. The real story is possibly even more tragic. Elizabeth Bellamy and her husband, Samuel, had been married for three years when she died in 1837. Elizabeth actually died from fever, and her infant son died a week later from the same illness. Her husband became deeply depressed and turned to alcohol. 15 years after her death, he slit his own throat with a straight razor at Chattahoochee Landing. He was not buried next to his bride, despite his last request. Sightings of a ghostly woman near the bridge have been reported since the late 1800s. Now that you've heard the true story, it's not so hard to believe this bridge could be haunted, is it?
Before you visit, remember to check the trail's website (or better yet, give them a call) to make sure the rain hasn't flooded the trail. This happens often, especially in the winter months. Bring plenty of mosquito repellant.
For a special treat, visit the weekend before Halloween (October 28th and 29th) for a nighttime ghost walk of the trail. To schedule a tour, to visit after dark, or to learn more about the ghost walks, please call Bellamy Bridge at (850) 482-8061 or Jackson County Tourism at (850) 482-8061.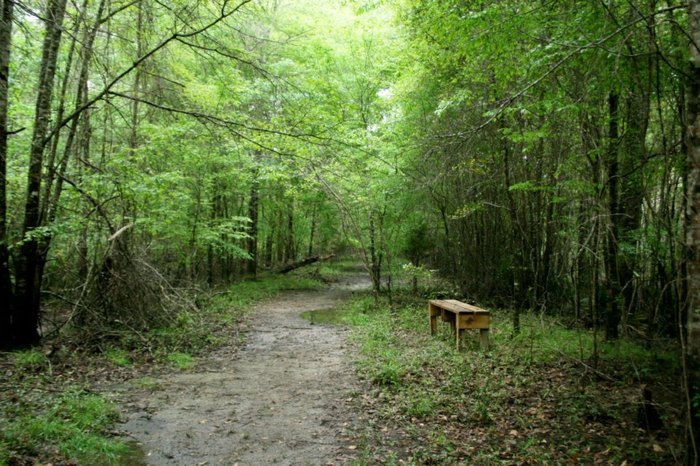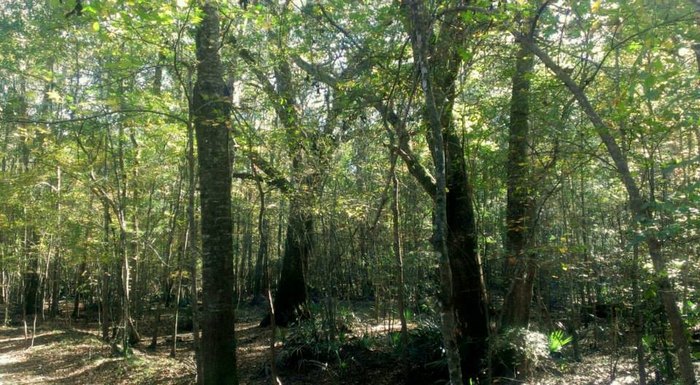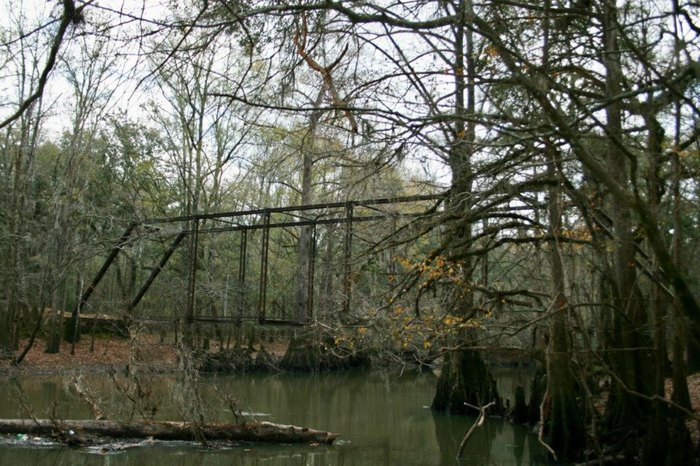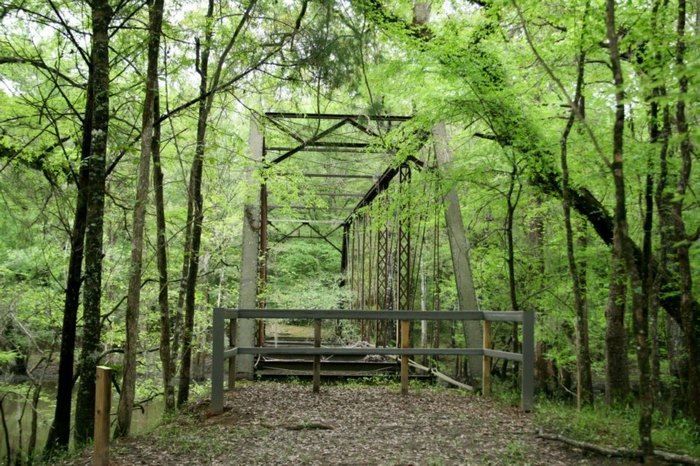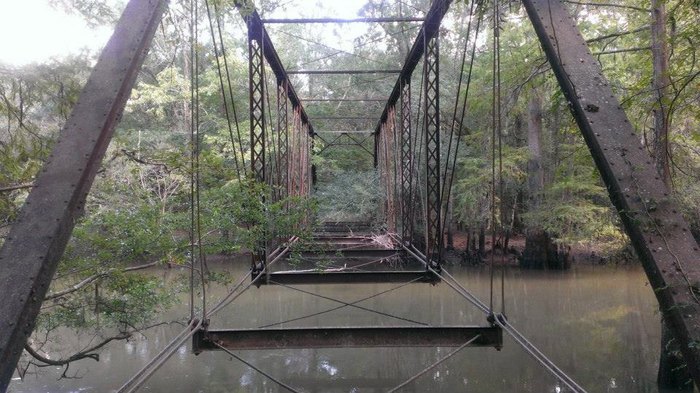 Have you ever visited Bellamy Bridge? Want to visit more haunted places in Florida? Check out the Ultimate Terrifying Florida Road Trip.
OnlyInYourState may earn compensation through affiliate links in this article.