This Lovely, Little Known Town In Delaware Is Positively Delightful
With all of the enchanting towns Delaware has to offer, there are plenty of things to do in Millsboro, Delaware. The Diamond State is full of charming and historic small towns, and it's easy to miss some of the lesser-known spots — particularly when they're inland in Sussex County. Come on and explore some highlights this charming river town has to offer.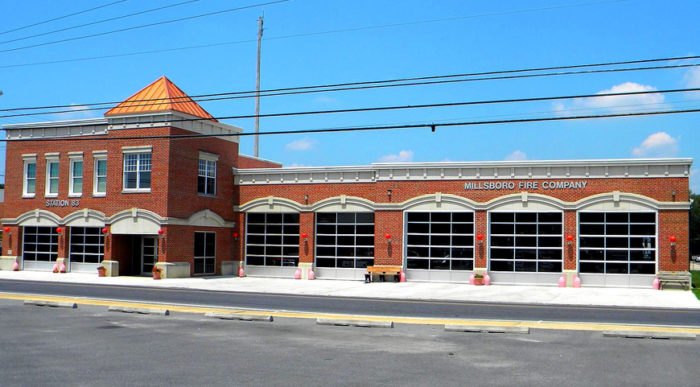 Are you ready to explore Millsboro, Delaware? Have you already been? What's your favorite experience there? Check out our list of small towns In Delaware for more spring day trip destination inspiration! And if a hike is in order, try out some of the best trails in Delaware.
OnlyInYourState may earn compensation through affiliate links in this article.
Address: Millsboro, DE 19966, USA
This Lovely, Little Known Town In Delaware Is Positively Delightful
July 15, 2022
Where is another little-known town in Delaware?

Another little-known town in Delaware is Laurel, also in Sussex County, and like Millsboro has an interesting, rich, and vibrant past as a Nanticoke Indian settlement during the 18th century, known as Broad Creek Town. In addition, West Laurel is one of Delaware's oldest free Black communities dating back to the 1790s. It sits on Broad Creek, which runs from Delmar to Records Pond through the town of Laurel and out toward the Nanticoke River where many historic buildings remain, such as Old Christ Church, constructed in 1772.
Where is one of the best state parks in Delaware?

Fort Delaware State Park in Delaware City is a place to experience living history interpretations of life during the Civil War, watch the Columbiad cannon fire, and walk the prison camp trail to see the entrance to the mine casemate. The park is on the beautiful Pea Patch Island in the middle of the Delaware River. The fort was one of the most state-of-the-art in the U.S. and was constructed in the mid-1800s to protect Wilmington and Philadelphia from enemy attacks. And if you are a bird lover, bring your binoculars to this wildlife hub to spot some bald eagles and osprey. Or calling all ghosthunters — check out the paranormal tours offered in the fall.
Where is one of the best spots for beach camping in Delaware?

One of the best spots for beach camping in Delaware is Cape Henlopen State Park in Lewes. The beach's six miles of perfect coastline at the mouth of the Delaware Bay is also steeped in history. Native people lived off the land's rich and thriving resources. Its location led to the construction of Fort Miles during World War II, serving as a federal defensive site and testing location during and after the war. Enjoy RV, tent camping, and cabins. Visitors can also explore the Seaside Nature Center.