7 Campgrounds In Delaware Perfect For Those Who Hate Camping
It's fun to get away to the beaches, but this late in the season it can be hard to find a rental. It's easy, though, to find a campsite! If pitching a tent and cooking over a fire isn't your cup of tea, you might like these 7 glampgrounds, where you can go cabin camping in Delaware and have a comfortable stay.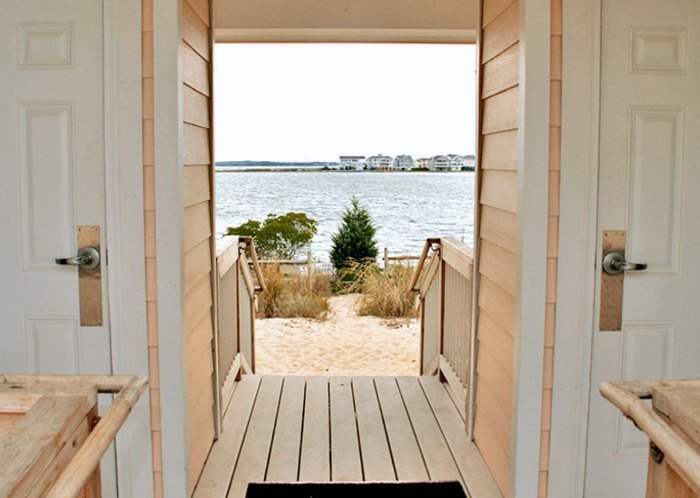 Do you love cabin camping in Delaware? Each of these glampgrounds has so much to offer – be sure to book your summer vacation soon.
Looking for more great cabins in Delaware? Try one of the cozy cabins in Delaware.
OnlyInYourState may earn compensation through affiliate links in this article.
More to Explore
Cabin Camping Delaware
What is the price range for Delaware cabins?
The price range for cabin rentals in Delaware can vary depending on factors such as location, size of the cabin, amenities offered, and the time of year. Here is a general overview of the price range you can expect for cabin rentals in Delaware:
State Park Cabins: Cabin rentals within Delaware State Parks typically range from around $70 to $200 per night, depending on the park, cabin size, and seasonal rates. Prices may be higher during peak seasons or holidays.
Private Cabin Rentals: Private cabin rentals in Delaware can have a wider price range depending on the location, amenities, and level of luxury. Prices can vary from around $100 to $500 or more per night. Luxury cabins or those located in popular tourist areas may have higher price points.
These price ranges are approximate and can vary based on specific factors. There may be additional fees for cleaning, booking, or other services, so it's advisable to check the details and pricing with the specific cabin rental provider for accurate and up-to-date information.
What are the best places to rent a cabin in Delaware?
Delaware offers a variety of scenic locations where you can rent a cabin and enjoy a peaceful getaway. Here are some of the best places to consider for cabin rentals in Delaware:
Each location offers its own unique natural beauty and recreational opportunities. It's recommended to check availability, amenities, and reservation details directly with the Delaware State Parks or private cabin rental providers for the most up-to-date information and to find the perfect cabin rental that suits your preferences.
Related Articles
Explore Delaware
Featured Addresses