Posted in D.C.
June 26, 2022
10 Under-Appreciated National Parks Near Washington DC You're Sure To Love
Because DC is not a state, we don't get access to cool state parks like many other states do. But we're lucky enough to live in an area that offers plenty of fascinating national parks around the area to visit! Here are 10 under-appreciate national parks near DC that you should visit. You might just find your new favorite national park to visit in Washington DC.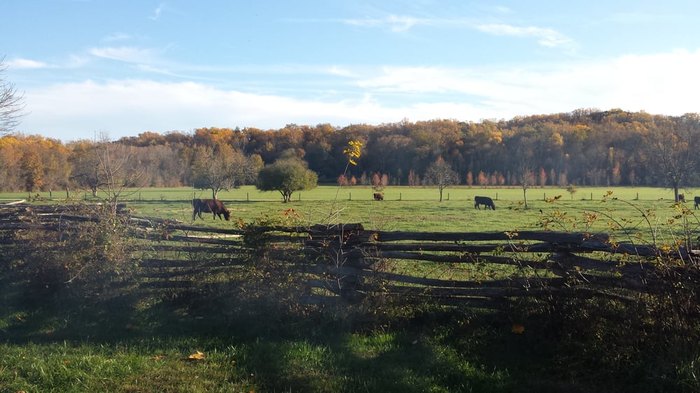 What is your favorite national park to visit in Washington DC? Tell us about it in the comments! If you love these hidden gems, you will love this secret garden in DC!
Address: Turkey Run Loop Road, Turkey Run Loop Rd, McLean, VA 22101, USA
Address: Washington Boulevard, Washington Blvd, Washington, DC 20037, USA
Address: Jones Point Drive, Jones Point Dr, Alexandria, VA 22314, USA
Address: Oxon Cove Park & Oxon Hill Farm, 6411 Oxon Hill Rd, Oxon Hill, MD 20745, USA
Address: Anacostia Park, 1900 Anacostia Dr, Washington, DC 20020, USA
Address: Glen Echo Park, MO 63121, USA
Address: 18170 Park Entrance Rd, Triangle, VA 22172, USA
Address: Fort Washington Park, 13551 Fort Washington Rd, Fort Washington, MD 20744, USA
Address: Catoctin Mountain Highway, Catoctin Mountain Hwy, Frederick, MD, USA
Address: Piscataway Park, 3400 Bryan Point Rd, Accokeek, MD 20607, USA
National Park To Visit In Washington DC
July 01, 2022
What are the best parks in Washington DC?
Washington DC really does have it all – from absolutely divine restaurants and one-of-a-kind shops to fascinating history and gorgeous natural scenery. You can spend days outdoors in Washington DC, exploring the National Zoo and the monuments, and not see it at all. Don't forget to carve out time to visit some of the best parks in Washington DC, too. Relax under the shade of massive trees at the Southwest Duck Pond. It's a natural oasis in the middle of the busyness of the city; the kiddos will love the playground while you relax under a canopy of trees. Sit back on a bench in the tiny Francis Scott Key Memorial Park for a bit of a rest and reflection. Wait until you see the canopy of trees, too. Bring a picnic along when you visit the community Lovejoy Park, where you'll find picnic tables, a playground, and plenty of lush green.
What are the best hiking trails in Washington DC?
We never really have to travel far to explore the great outdoors near Washington DC. After all, our nation's capital promises so much to do that we can stay pretty darn busy every day of the week. If you're looking for some of the best hiking trails in Washington DC, you don't have to look far. You'll find some short and oh-so-sweet trails, most clocking in at under three miles, in Washington DC that the whole family will love. In the spring, you'll find no prettier hike than the Bluebell Trail, which winds through Bull Run National Park. It's brimming with – you guessed it – bluebells. Don't forget your camera. Escape to the forest on the North Valley Forest Trail in Prince William Forest. The beautiful trail measures in at 2.6 miles and boasts a ton of scenery – from a flowing creek to lush plants.
Address: Turkey Run Loop Road, Turkey Run Loop Rd, McLean, VA 22101, USA
Address: Washington Boulevard, Washington Blvd, Washington, DC 20037, USA
Address: Jones Point Drive, Jones Point Dr, Alexandria, VA 22314, USA
Address: Oxon Cove Park & Oxon Hill Farm, 6411 Oxon Hill Rd, Oxon Hill, MD 20745, USA
Address: Anacostia Park, 1900 Anacostia Dr, Washington, DC 20020, USA
Address: Glen Echo Park, MO 63121, USA
Address: 18170 Park Entrance Rd, Triangle, VA 22172, USA
Address: Fort Washington Park, 13551 Fort Washington Rd, Fort Washington, MD 20744, USA
Address: Catoctin Mountain Highway, Catoctin Mountain Hwy, Frederick, MD, USA
Address: Piscataway Park, 3400 Bryan Point Rd, Accokeek, MD 20607, USA