Posted in D.C.
January 31, 2022
7 Amazing State Parks Around Washington DC That Will Blow You Away
With close proximity to the beautiful natural splendors of both Maryland and Virginia, Washington DC has no shortage of beautiful state parks to explore. No matter what time of year it might be, it's always a great time to witness the natural beauty galore in seven of the best state parks around Washington DC. Check them out and let us know your thoughts: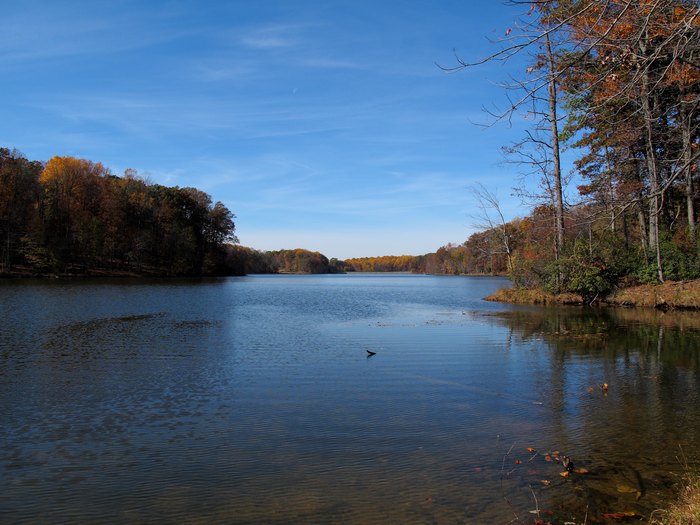 While you are out and about doing some exploring, you must visit this amazing state park near Washington DC.
OnlyInYourState may earn compensation through affiliate links in this article.
Best State Parks Around Washington D.C.
February 05, 2022
What are some of the best hiking trails in Washington D.C.?  
DC is a wonderland for history buffs, but that doesn't mean it doesn't have its natural splendors too. There are plenty of wonderful hikes in and around the DC area that every nature enthusiast is sure to love. If you prefer not to leave the comfort of the big city, you'll want to check out Rock Creek Park. There are plenty of paths and trails throughout the park to enjoy, as well as fascinating historic buildings like an old gristmill, a footbridge, and more. Others will enjoy the hidden-gem delight that is Tregaron Conservancy, which can be found between Woodland Park and Cleveland Park; it's 20 acres of paradise you'll have to see to believe. For those who don't mind a short trek out of the city, there are the amazing trails on Sugarloaf Mountain, and Billy Goat Trail, in nearby Great Falls, Maryland, which is a challenge but worth every drop of sweat. For some more ideas and inspiration, check this article out!  
What are some fun things to do outside in Washington D.C.?  
Washington DC is a fun place to be year-round; there's always something going on, and it's usually outdoors. It's seriously always a good time to get outside and enjoy the wonders DC has to offer. Some of our favorite fun things to do outside in Washington DC include places like the above-mentioned Rock Creek Park, or others like it such as Meridian Hill Park and Great Falls Park. We also enjoy heading out to the US National Arboretum on nice days to admire the plant and animal life present there; we might also learn a thing or two about the world around us! Other places to be sure to check out sometime include the Tidal Basin, Theodore Roosevelt Island, and more. Like we said – there's never a dull moment in DC if you play your cards right.