Posted in D.C.
December 18, 2022
16 Facts About Washington DC You Never Knew Were True
Anyone who lives here will tell you that Washington DC can definitely be a strange place. However, you might not have ever realized just how strange. Secret subways, monuments that move whenever it's windy outside, and empty crypts are just a few of the crazy, yet cool facts about Washington DC that are true. Listed below are 16 Washington DC facts that are probably some of the most interesting facts you'll ever learn about our nation's capital.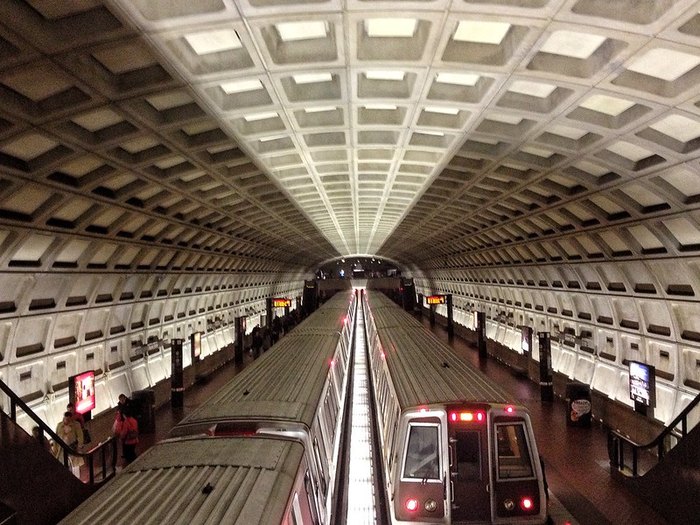 After reading these facts, I think it's safe to say that you're well on your way to becoming a Washington DC trivia expert. And if you're finding it hard to believe these 16 Washington DC facts, then you will be really shocked after learning these 15 extremely weird laws in Washington DC.
OnlyInYourState may earn compensation through affiliate links in this article.
washington dc facts + related info
December 23, 2022
Are there any unforgettable places to visit in Washington DC?
There are plenty of unforgettable places to visit in Washington DC, especially if you're interested in our nation's history. If you're planning to visit Washington DC anytime soon, there are several places you'll certainly want to include on your itinerary, including the Washington Monument, the Lincoln Memorial, the Jefferson Memorial, the Library of Congress, and of course The White House. Sure, you can see and read about all of these places in history books, on television, in magazines, etc., but there's something truly special about experiencing them up close and in person. Washington DC is also home to several magnificent parks, including Rock Creek Park. This beautiful park is one of the city's hidden gems, and it's the perfect destination for anyone who loves the outdoors.
What's one of Washington DC's most often overlooked attractions that's surprisingly one of the city's best?
Even though Washington DC has several well-known attractions, the nation's capital also has a few that are often overlooked when they shouldn't be. One of these attractions in particular is President Lincoln's Cottage. President Lincoln didn't actually own this cottage, but he did spend a lot of time here. During tours, visitors will get to have a look into President Lincoln's life and see how it was impacted after the Civil War. Because President Lincoln's Cottage is located far away from the city's more popular tourist attractions, this historic cottage is often uncrowded.