Posted in D.C.
January 03, 2022
The Easy 1-Mile Winter Hike In DC That's Positively Bewitching
Most people like to curl up inside when it's winter in DC. But winter in DC can feel never-ending, so you're going to want to get up and head outside. This is why Sky Meadows State Park is the perfect winter destination! It's just an hour outside of DC, and at just one mile in length, is easily the best easy winter hiking spot near the city.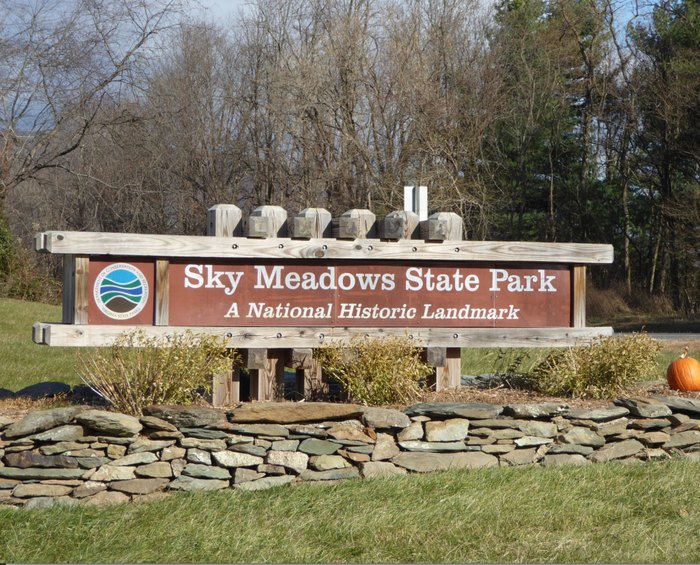 Even though it's chilly outside, don't let the weather keep you indoors this winter. Take a trip to Sky Meadows State Park and enjoy the easy Snowden Trail. Or just out one of these other amazing winter hikes near DC.
Where are some of your favorite places to go hiking in DC during winter? Do you have any favorite winter activities in DC? Tell us all about your traditions in the comments!
OnlyInYourState may earn compensation through affiliate links in this article.
Address: 11012 Edmonds Ln, Delaplane, VA 20144
Best Winter Hikes in DC
January 08, 2022
Where can I go cold weather hiking in DC?  
DC is a gorgeous place to live and/or visit – even during winter! In fact, there are plenty of wonderful options if you're one of those who enjoys the art of cold-weather hiking. Many of our state parks, like Sky Meadow State Park (which is just a few hours away from DC) offer up some of the most amazing winter hiking opportunities. Another favorite of ours is Great Falls Park, where you can hike the breathtaking River Trail for some spectacular views of the surrounding landscape. Mason Neck State Park is another goodie; the trails there are more family-friendly than most, and the kids are sure to love it as much as you do, especially if they're fans of playing in the snow. You'll also probably want to check out some of the most amazing frozen waterfalls nearby accessible via trail even during the coldest months; we love Crabtree Falls, in Virginia, and Kilgore Falls, in Maryland. For more information about each of these and more, check this article out!  
What are some fun things to do in winter in DC?  
In DC, you can do just about anything your heart dreams of doing during the wintertime. Are you a fan of ice skating? Wonderful, there's plenty of that to be done around here! Lovers of winter classics like sledding, tobogganing, snow fort building, and cold-weather hiking will love visiting any one of the amazing state parks that are within a stone's throw of DC, and as a matter of fact, the entire town of DC loves going all-out for the holidays. It turns into something out of a wonderful Hallmark holiday film! You'll feel like you've stepped into a perfect little snow globe when you go shopping for friends and family in DC at winter. Of course, all the interesting historical places around here also have their own Christmas and winter traditions, so make sure to check those out, too!