Posted in D.C.
July 20, 2022
9 Easy Hikes To Add To Your Outdoor Bucket List Near Washington DC
If you are looking for some of the best hikes in Washington DC, these nine trails are easy and short! From beginner levels to advanced hikers, there is something for everyone. Each one will make the perfect addition to your outdoor bucket list. So strap on your boots, grab a friend, pack some water, and let's get hiking.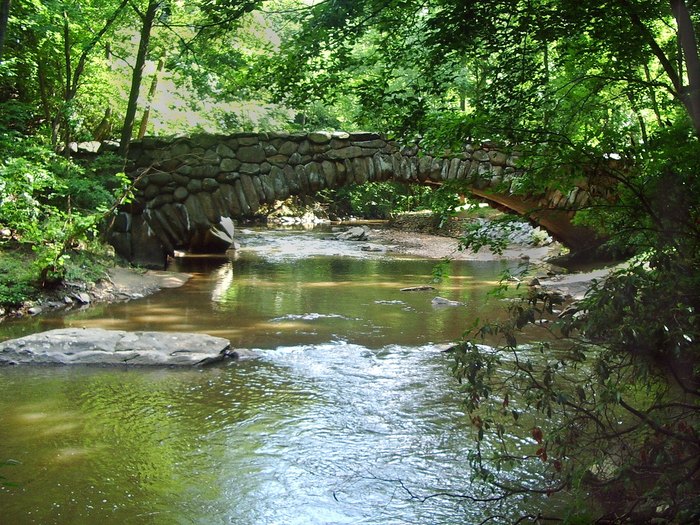 Have you been on any of these hikes? Which were your favorites? We'd love to see your photos and hear about your experiences.
While you are creating your outdoor bucket list, add these incredible natural wonders hidden in Washington DC!
OnlyInYourState may earn compensation through affiliate links in this article.
Best hikes in Washington DC
July 25, 2022
Are there any waterfall hikes around Washington DC?
If you love waterfall hikes, you'll find plenty around DC! Each offers its own unique setting and beauty and is the perfect place to get away from the hustle and bustle of the city. Check out Kilgore Falls, South River Falls, Cascade Falls, or the Dark Hollow Falls. These are just a few to get your waterfall hike list going! 
I'm looking for a food-themed road trip.
Washington DC is a foodie paradise and you can find all manner of amazing gastronomic fare anywhere (really, anywhere!) you look. There is a particularly tasty food-themed road trip that takes you to classic places like Lincoln's Waffle Shop, Ben's Chili Bowl, and Le Diplomate, just to name a few. Loosen your belt buckle, 'cause you're gonna need the room (just sayin'!). 
Where can I find a kid-friendly hike in the Washington DC area?
Kid-friendly hikes in the Washington DC area are plentiful. One of the most popular is the Northern Peaks Trail at Sugarloaf Mountain. The trail extends 5 miles, so it might be more suitable for older kids. However, you can always only hike part of it before you loop back, depending on the physical stamina of the people in your group. The terrain along the way is varied, encompassing paved areas, open meadows, and rocky outcrops, so plan your footwear and clothing accordingly.