6 Indoor Adventures In Connecticut That Are Perfect For Winter
Winter is a tricky time in Connecticut. We have plenty of outdoor activities in CT where we can take advantage of the colder temperatures. But sometimes the weather outside is frightful and we have to retreat inside for the day. That doesn't mean you have to become a couch potato, there are plenty of winter indoor adventures to take right here in the Nutmeg State. Which indoor adventure parks in CT are your favorites? Did we miss any? Let us know!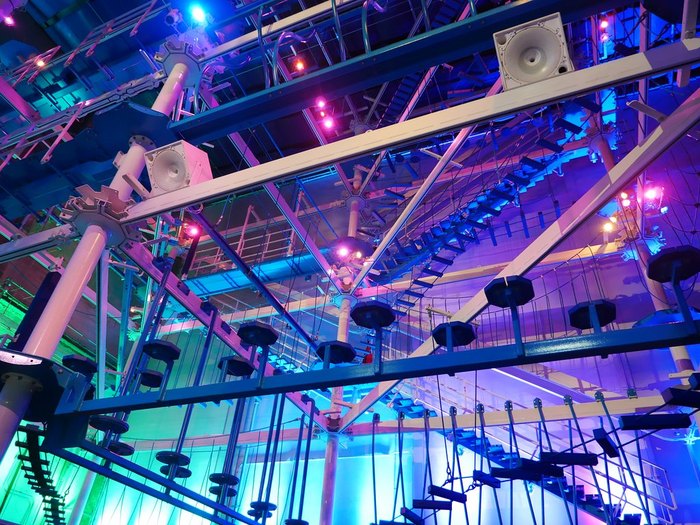 What are your favorite wintertime indoor adventure parks in CT? Share them in the comments section so we can add them to future lists. You can also plan a trip to a few of the local breweries in CT or hunt for treasures at some amazing antique stores in Connecticut.
Can't get enough of winter in Connecticut? We've got you covered. You might want to check out some of these frozen winter wonderlands in Connecticut, and then a visit to the most enchanting winter towns in CT should be a priority.
You could also check out some of the best annual winter festivals in Connecticut that you should add to your seasonal to-do list.
OnlyInYourState may earn compensation through affiliate links in this article.
Indoor Adventure Parks in CT
November 25, 2022
What are some fun indoor things to do in CT?

 
The great outdoors is, indeed, great, but sometimes you just want to stay in. Some fun indoor things to do in CT include awesome things like:  
2. Which indoor adventure park in CT is the best? 
There are a handful of indoor adventure parks in CT, but we think the best ones are, hands down:  
3. What are some fun things to do with kids in CT?  
Every season in Connecticut can be fun for the entire family – not just winter. Some fun things to do with kids in CT include: