Take The Connecticut Donut Trail For A Delightfully Delicious Day Trip
Few words warm the heart more than, "I'm bringing donuts."  The thought of the soft, warm, deep-fried pastry often brings back fond memories. If there is any food Connecticut has loyalty to other than pizza and coffee, it's donuts. Come along on the donut trail of Connecticut favorites and give them a try for yourself. Although, you may not want to try every shop all at once. You might end up with a tummy ache.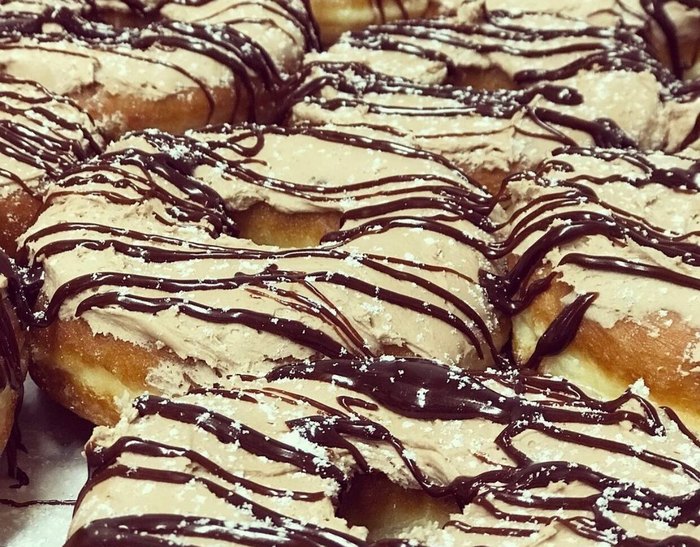 A special thank you to Connecticut Wonderful Facebook Group for their delicious suggestions. What is your favorite donut shop in Connecticut?
Address: 83 N Turnpike Rd, Wallingford, CT 06492, USA
Address: 464 Reidville Dr, Waterbury, CT 06705, USA
Address: 46 W Main St, Mystic, CT 06355, USA
Address: 993 Farmington Ave, West Hartford, CT 06107, USA
Address: 1 Ferry Ln, Westport, CT 06880, USA
Address: 290 York St, New Haven, CT 06511, USA
Address: 785 River Rd #5432, Shelton, CT 06484, USA
Address: 3690 Main St, Stratford, CT 06614, USA
Address: 787 Main St S, Woodbury, CT 06798, USA
Address: 327 Flanders Rd, East Lyme, CT 06333, USA
Address: 344 E Main St, Clinton, CT 06413, USA
Address: 180 Windsorville Rd, Ellington, CT 06029, USA
Address: 275 W Town St, Norwich, CT 06360, USA