These 12 Road Trips In Connecticut Will Lead You To Places You'll Never Forget
Are you ready to hit the road and explore? Connecticut has some of the very best road trips in the country, and they're all a quick drive away! Visit Connecticut compiled this list of epic road trips across The Constitution State, and today we're sharing some of our favorites. So gas up the car, grab some snacks, and get ready to tackle these 12 epic road trips in Connecticut. Let's go!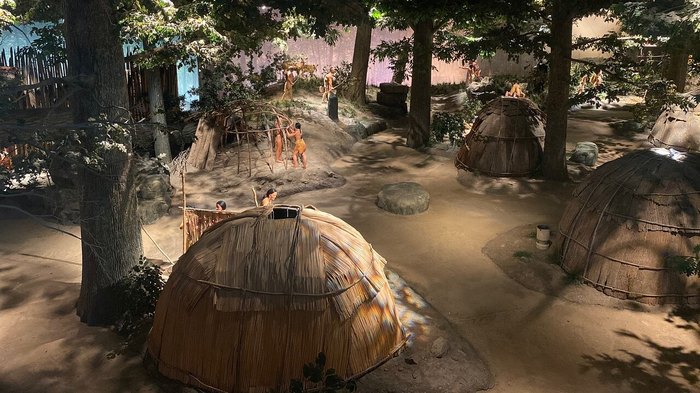 Thank you again to the Connecticut Office of Tourism for compiling so many road trips! Which one will you be taking this year? What are some of your favorite road trips in Connecticut? Share them with us in the comments below!
And if you're in the mood for a road trip that's a little, well, creepy, you have to check out this terrifying Connecticut road trip; that is, if you dare!
OnlyInYourState may earn compensation through affiliate links in this article.
Address: Mashantucket Pequot Museum & Research Center, 110 Pequot Trail, Ledyard, CT 06338, USA
Address: Yale Center for British Art, 1080 Chapel St, New Haven, CT 06510, USA
Address: Harriet Beecher Stowe Center, 77 Forest St, Hartford, CT 06105, USA
Address: 350 Trolley Line Blvd, Ledyard, CT 06338, USA
Address: 1275 Bloomfield Ave Unit 49 Building 7, Fairfield, NJ 07004, USA
Address: Mayflower Inn & Spa, Auberge Resorts Collection, 118 Woodbury Rd, CT-47, Washington, CT 06793, USA
Address: The Maritime Aquarium at Norwalk, 10 N Water St, Norwalk, CT 06854, USA
Address: American Clock & Watch Museum, 100 Maple St, Bristol, CT 06010, USA
Address: 119 Washington St, Middletown, CT 06457, USA
Road Trips in Connecticut
April 17, 2021
What are some of the most unique road trips to take in Connecticut?
In terms of most unique, our haunted road trip is pretty epic; it explores five of the state's creepiest attractions, all in a nice, neat, five-hour trip! On the other side of the coin is our fairytale road trip, a delightful little excursion to some of the state's most winsome destinations. Need more ideas? Here are 12 of the best day trips you can take in Connecticut!
Does Connecticut have any fun day trips?
One of the benefits of being a small state on the East Coast is that you're basically a quick day trip away from everything. That being said, there are some particularly memorable day trips in Connecticut worth adding to the top of your list: Avery's Soda in New Britain. Established in 1904, Avery's Soda is a Connecticut staple. They've been crafting delicious sodas from real cane sugar for over 100 years, and you can really taste the difference. Experience the magic on one of their factory tours. Learn more by reading our feature article here. Lover's Leap State Park in New Milford is 127 acres of exquisite beauty. Bring your camera and capture the sights along the Housatonic Gorge. Lavender Pond Farm in Killingworth is another stunner, offering some of the best scenic beauty in all of New England.
What are some fun roadside attractions in Connecticut?
Nothing beats a road trip: you get to sit back and enjoy the open road and scenery. And what puts the whole experience over the top, are the quirky roadside attractions you encounter along the way. The best thing about roadside attractions is that they're quick and easy to visit, no matter what state you're in. Stratton's Grave in Mountain Grove Cemetery is a fun one to visit; park-like and stunning, Mountain Grove Cemetery captures the beauty of architecture and rural Connecticut... plus it offers insight into local history. Did you know Connecticut has a bit of circus history? Charles "Tom Thumb" Stratton was a superstar of Barnum's Circus and stood at only 3'8". A life size statue of him sits atop his obelisk in Bridgeport. And of course, you have to visit Paul Bunyan. You may know Paul Bunyan as a conqueror of the wild frontier, but a statue in his honor in New England somehow feels right. In Cheshire, no sign can stand above seven feet tall. So when the town made a fuss about the lumber business House of Doors erecting this 26-foot beauty, they got creative. Replacing the ax with a flag made it a flag pole, which has no height limitations. It's epic! One final roadside attraction of note: Eagle Rock. Just past the intersection of Buck Road in Hebron is a rock that has been shaped and painted to resemble a bald eagle!