Swetsville In Colorado Is One Of The Most Unique Zoos In America
If you have ever traveled north on I-25 and passed Fort Collins, there is a good chance that you spotted an out-of-place T-Rex on the side of the road. What is this larger-than-life metal wonder? He is the greeter of the iconic Swetsville Zoo, of course, which is one of the most beloved and unique zoos in America: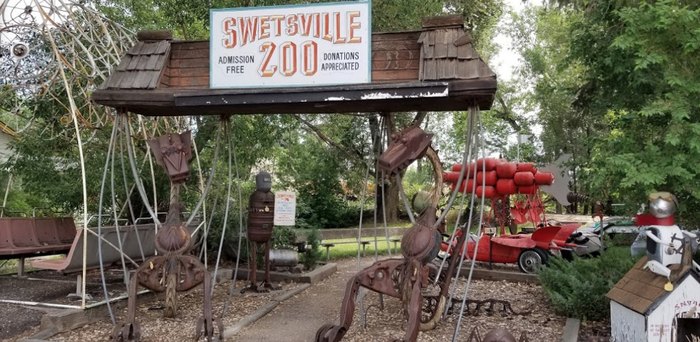 What is your favorite sculpture of the Swetsville Zoo? We would love to see your pictures and hear your stories in the comments! Are you looking for a more traditional zoo with living and breathing animals? Visit This Colorado Zoo Was Named Among The Best In The Nation And You'll Want To Visit.