The Story Of The Serial Killer Who Terrorized This Colorado Town Is Truly Frightening
Last week, notorious and reviled serial killer Charles Manson died at the California State Prison whilst serving his life sentence for the brutal Manson Family murders. While most everyone is familiar with both Manson, his followers, and their whacked-out beliefs, few people remember that Colorado was home its own ruthless serial killer, who recently made headlines for plotting yet another murder from prison: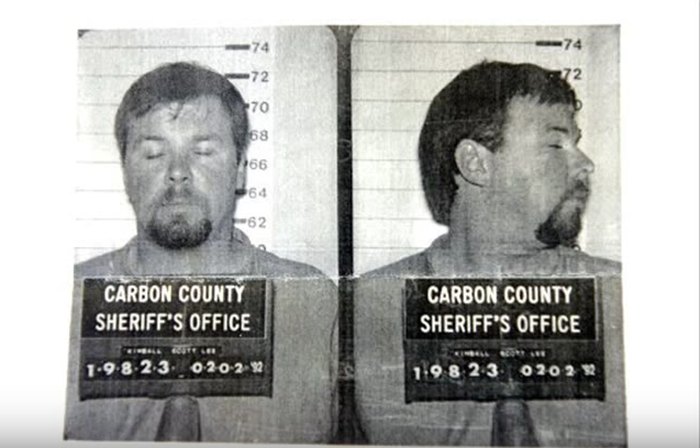 Born in 1966 in Boulder, Scott Lee Kimball was a bonafide conman and career criminal who had a long history of fraud convictions and a charming personality that could fool even the sharpest of police and FBI Agents. Because of his charming and smooth-talking ways, Kimball was granted a supervised release from prison (whilst serving time for check fraud) and a paid job working as an informant for the FBI. During his release and time as an informant in the early 2000s, several Coloradans disappeared under mysterious circumstances, including 24-year-old LeAnn Emry, 19-year-old Kaysi McLeod, 25-year-old Jennifer Marcum, and even Kimball's 60-year-old uncle, who was thought to be living with his nephew during this time. Though Jennifer Marcum's body was never recovered (and is presumed dead), the other three's remains were found throughout western Colorado and eastern Utah.
After Kimball was named a suspect in another case of check fraud, he became a prime suspect in the disappearances of the three women and elder Kimball, later admitting to the crimes. In 2009, Kimball was sentenced to 70 years for murder, 48 years for fraud, and 70 months for a federal gun charge, but made news again in October 2017, when he was accused of plotting both his escape from the Sterling Correctional Facility and for the solicitation to commit first-degree murder. Due to this Boulder County case being so high profile, the Boulder Daily Camera has produced an entire series on Kimball, whose story was also picked up by CBS News' 48 Hours.
Sadly, Kimball wasn't the only serial killer in Colorado history, as demonstrated by The Disturbing Small Town Murder That Came Out Of Colorado.
OnlyInYourState may earn compensation through affiliate links in this article.