The Most Desirable Place To Live In America Is Here In Colorado And We Couldn't Agree More
If you are a resident of the beautiful state of Colorado, you already know that it is hands down the best place in the country to live. However, if you do not come from here, you may be wondering what it is about the Centennial State that puts it at the top of the charts time and again. We think that the photos below speak for themselves, but this state has a rich history that goes beyond its mountain-speckled surface. Read on to learn why this town ranks as one of the best places to live in the U.S. year after year.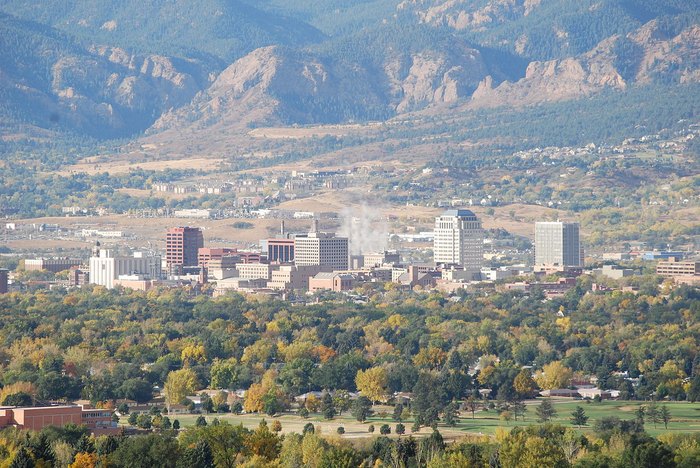 Have you visited or do you currently live in Colorado Springs? Do you agree that it is one of the best places to live in the U.S.? Please share your experiences with us in the comments below!
While you are living it up in the Springs, make reservations at This Mouthwatering 2-Story Restaurant In Colorado Is As Unique As They Come.
Address: Colorado Springs, CO, USA
OnlyInYourState may earn compensation through affiliate links in this article.
Living In Colorado Springs
November 03, 2022
What are the best hiking trails near Colorado Springs?
Some of the most incredible hiking in Colorado is easily within reach of Colorado Springs. One of the most beautiful and easy nearby hikes is the 17-mile Santa Fe trail; and while the distance sounds daunting, you don't have to walk the whole length of the trail. You can cut it into segments, or ride your bike along it since it's quite flat. This easy 1/2-mile trail in Cheyenne Canyon is another popular trail featuring a waterfall, but go early in the morning to beat the crowds: it's well worth it! There are a ton of other trails in the canyon to explore as well, such as Mt. Cutler and Mt. Muscoco. If you don't mind driving a little further, we highly recommend exploring the 11 best hiking trails in Colorado.
What are the best attractions in Colorado?
There are so many incredible attractions you'll want to explore in the Centennial State, you may wonder where to start. Starting near the Colorado Springs area, one of the most incredible experiences is taking the Pikes Peak Cog Railway to the top of Pikes Peak, the beautiful 14er that dominates our western skyline. This railway has undergone extensive renovation, as has the Pikes Peak Summit Visitor Center at the top, so you need to add this experience to your bucket list. If you like exploring abandoned ghost towns with a lot of (sometimes eerie) history, definitely check out these 16 abandoned places in Colorado. Last but not least, don't miss out on these 6 iconic landmarks that are easy day trips to incredible destinations.
What are the best small towns in Colorado?
If you're looking for more of a small-town vibe, Manitou Springs is one of the best small towns in Colorado and the country. We recommend going during weekday mornings, though, as the summer tourist season can get pretty busy! If you'd prefer to get away from the crowds, we recommend exploring these 10 small, peaceful towns to get away from it all. This charming tiny town is surrounded by mountains and removed from the majority of crowds. And here are 15 beautiful towns that represent the true spirit of Colorful Colorado, and most are nestled in the mountains. They are even more enchanting in the winter!
Address: Colorado Springs, CO, USA
OnlyInYourState may earn compensation through affiliate links in this article.