A Unique Structure In Colorado, The Moffat Tunnel Has A Fascinating History
You most likely know all there is to know about the Eisenhower Tunnel, Colorado's most famous tunnel as well as the highest point on the Interstate Highway System. However, relatively few have heard of the Moffat Tunnel, which has been an important means of transportation for both the railroad and water since the late 1920s. This unique tunnel in Colorado is steeped in history, which is sure to impress any residents of the Rocky Mountain State. Curious to know even more about Moffat? Well, we thought you'd never ask!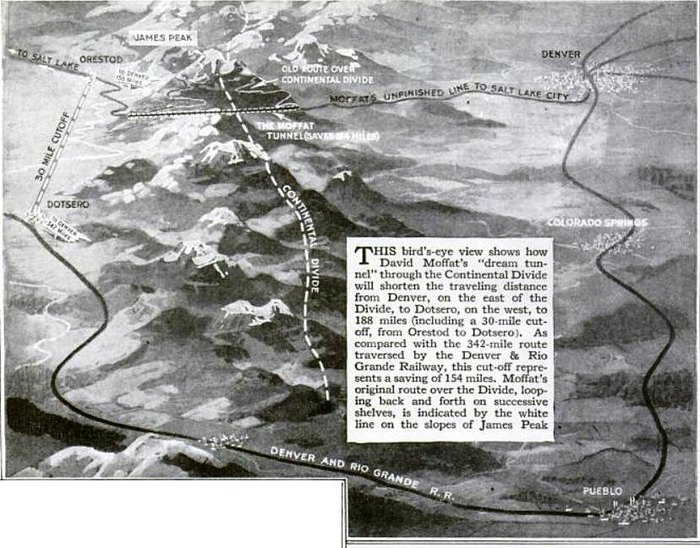 Did you know much about this unique tunnel in Colorado? Have you seen the entrance? Be sure to share your thoughts and experiences with us in the comments below!
If you want to know even more about Colorado railroads and which ones allow passengers, check out 9 Epic Train Rides In Colorado That Will Give You An Unforgettable Experience.
OnlyInYourState may earn compensation through affiliate links in this article. As an Amazon Associate, we earn from qualifying purchases.
More to Explore
Unique Tunnel In Colorado
What are the most famous tunnels in Colorado?
Colorado has experienced its fair share of mining and railroad history; therefore, it's no surprise that the Rocky Mountain State is brimming with fascinating tunnels to learn about. The Eisenhower Tower, also known as the Eisenhower–Edwin C. Johnson Memorial Tunnel, is certainly the most famous tunnel in Colorado. This four-lane tunnel carries Interstate 70 under the Continental Divide in the Rocky Mountains. Another famous and iconic Colorado tunnel is the Hanging Lake Tunnel. This impressive feat of engineering goes through Glenwood Canyon and leads to Glenwood Springs.
What is the most haunted tunnel in Colorado?
There are seemingly endless historic tunnels in Colorado, and more than a few of them are also considered to be haunted. One prime example is the series of tunnels on Gold Camp Road. There are three tunnels in total, and the third has the most troubling history. Years ago, this tunnel collapsed and trapped a school bus inside, killing all passengers. Today, hikers in the nearby area have reported hearing the sound of children laughing or feeling tugging at their clothes.
What are the weirdest places in Colorado?
Colorado is certainly known for its beautiful outdoor attractions, but the state is also filled with highly unusual places you can visit. Many of these landmarks are man-made and have become notorious for their unusual histories. Some of the weirdest places in Colorado include Cano's Castle, the International Church of Cannabis, Casa Bonita, and the UFO Watchtower. Curious to learn about some other famous places? Check out the 11 Places That Prove Colorado May Just Be The Weirdest State In The Nation.
Related Articles
Featured Addresses