Posted in Denver
August 22, 2016
This Epic Train Ride Near Denver Will Give You An Unforgettable Experience
The mining towns of Georgetown and Silver Plume boomed in the mid-to-late 1800s, but there was one problem – it was difficult to get the millions of dollars worth of silver and gold out of the narrow canyon.
Luckily, financier Jay Gould and his Pacific Union Railroad laid track to Georgetown in 1877. In 1879, a loop from Georgetown to Silver Plume was built. It was a true feat of engineering at the time – crossing four bridges and gradually gaining 600 feet in elevation. After decades of service, the loop was abandoned and dismantled in 1938.
After extensive renovations that spanned decades, passengers can ride the Georgetown Loop on a steam engine-powered train today. You'll want to check out this epic train ride near Denver.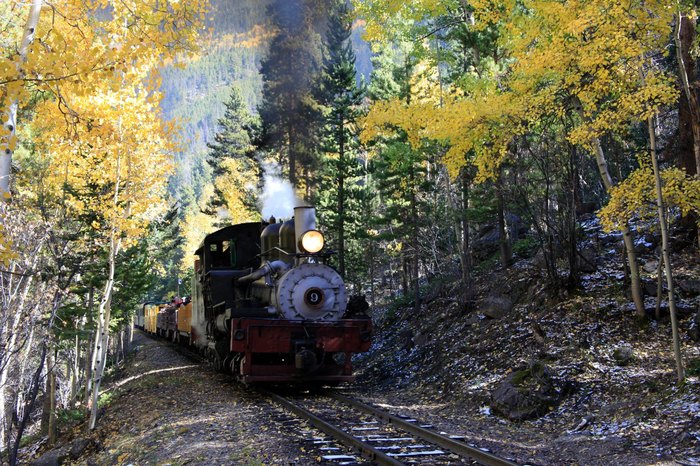 Doesn't this trip look like a great way to see some of Colorado's scenic beauty? For more information, and to reserve your tickets, visit the Georgetown Loop Railroad's website. If you're looking for more adventure in the Denver area, check off some of the items on our Ultimate Bucket List!
OnlyInYourState may earn compensation through affiliate links in this article.